Posts by Doug Hubley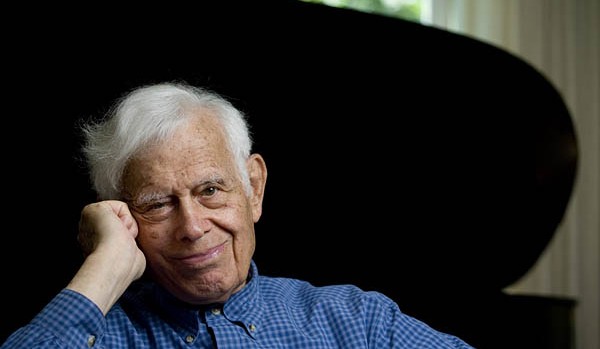 Famed pianist Frank Glazer trades piano for pen with "Philosophy of Artistic Performance."
---
Published on
Description

June 8, 2012
3:35 pm

Famed pianist Frank Glazer trades piano for pen with "Philosophy of Artistic Performance."

June 5, 2012
12:44 pm

Thanks to a two-year collaboration among the Portland branch of the NAACP, the University of Southern Maine and Bates, valuable papers of the Portland branch are being made accessible to researchers and the public for the first time.

May 27, 2012
3:57 pm

In a ceremony rich with laughs thanks to honorands Bonnie Bassler, Robert De Niro and Gwen Ifill, 463 Bates graduates received their diplomas on May 27.

May 24, 2012
4:21 pm

Bates' goodbye to Evan Dube '15 will be long, but a May 24 remembrance revealed a path toward healing.

May 21, 2012
7:22 am

The Lewiston-Auburn 911 Communication Center is a cheerier workplace thanks to two student artists from Bates.

May 3, 2012
3:07 pm

Bates College artist-in-residence Frank Glazer offers piano music spanning the centuries from Haydn to Hovhaness on May 11.

May 3, 2012
12:36 pm

Here's a revised schedule of public events at the college during May 2012.

April 13, 2012
3:45 pm

Former colleagues in the New England Piano Quartette, Frank Glazer and Scott Woolweaver join forces again on April 27.

April 11, 2012
3:29 pm

It helps to "have a bias towards saying 'yes,'" say Bates alumni who work in creative fields and who returned to campus for a workshop sponsored by the Bates Career Development Center.

April 6, 2012
6:05 pm

We dropped in at the Bates College Museum of Art as studio art majors put the finishing touches on the 2012 Senior Exhibition.