Posts by Jay Burns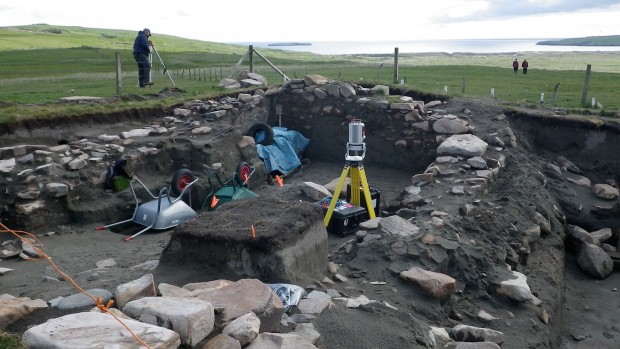 A Bates-directed archeological project in the Shetland Islands has won an environmental…
---
Published on
Description

December 3, 2013
12:47 pm

A Bates-directed archeological project in the Shetland Islands has won an environmental award from the Shetland government and environmental organizations….

December 2, 2013
5:51 pm

The show follows series creator Ben Leoni '05 and fellow backcountry skiers as they head into the boondocks of the Northeast.

November 19, 2013
5:21 pm

Essays, articles and poems in The Bates Student captured emotions and innocence.

November 8, 2013
9:55 am

The program is "all about aligning the students' ambition with opportunities," Spencer said.

November 8, 2013
9:15 am

A Phi Beta Kappa mathematics major at Bates, she went on to a long teaching career.

November 8, 2013
8:28 am

The Raye mustard business dates to 1903, when the Maine sardine business was booming along the coast.

November 7, 2013
5:02 pm

The movie draws obliquely on her Bates experience.

November 7, 2013
3:53 pm

Tim Berg '14 is back home in Florida this weekend competing in a tournament fundraiser hosted by Dick Vitale.

November 7, 2013
2:04 pm

Not many people can share lessons from creating an opera. David Carpenter '94 is one.

November 7, 2013
11:55 am

Shaw's business partners with veterinarians to set up online stores offering animal medicines and supplies directly to owners.