Posts by Jay Burns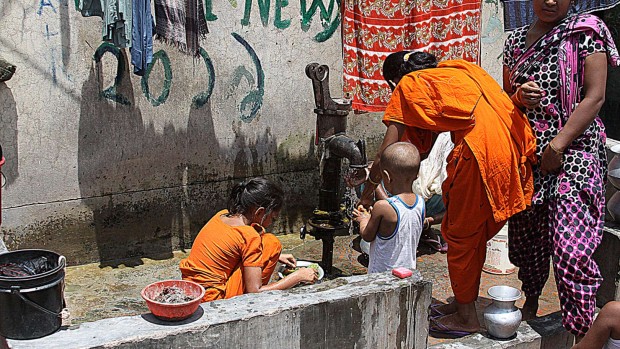 Zuhayr Reaz '16 is doing fieldwork in support of WaterAid in in…
---
Published on
Description

August 13, 2013
12:00 pm

Zuhayr Reaz '16 is doing fieldwork in support of WaterAid in in his home country of Bangladesh, where nearly one…

August 6, 2013
10:00 am

The NAS Kavli Frontiers of Science program invites only A-list young researchers. It's also a predictor of later success.

July 30, 2013
4:28 pm

The Connecticut Post describes a day in the life of Emilie Geissinger '14, a summer intern at the Marine Aquarium…

July 29, 2013
2:47 pm

Profiled in his hometown Atlanta newspaper, NCAA shot put champion David Pless '13 is described as a "consummate gift" by…

July 23, 2013
3:00 pm

James Meyo '14 and Jenny Chen '16 are the first U.S. undergraduates to employ an innovative research technique currently used in only three labs in the world.

June 28, 2013
11:00 am

Caroline Baumann '87 is "passionate about design and reaching people — physically and digitally — with its lessons and insights."

June 28, 2013
10:00 am

The Portland Press Herald and Lewiston Sun Journal each report and comment on the death of lawyer, art critic and…

June 27, 2013
4:42 pm

Cullen begins her coaching career at Dickinson College as an assistant with the cross country and track programs.

June 27, 2013
2:09 pm

Bass, a professor of history at the College of New Rochelle, supervises the network's Olympic Research Room.

June 27, 2013
10:49 am

Woods tells Fiddler that a big part of her job is to help her skiers meet the rigorous dual challenge of Bates-caliber academics and Division I-caliber skiing competition.