Meg Kimmel
For issues large and small, Meg teams with offices across campus to define and advance the key messages that speak most clearly to and about the college to both internal and external audiences.
Stories by Meg Kimmel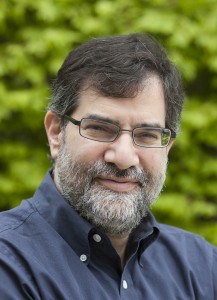 Monday, May 20, 2013 9:40 pm
Professor Al Filreis of the University of Pennsylvania spoke about his belief that massively open online courses (MOOCs) can bring the humanities to the masses — and his belief that the kinds of courses Bates offers cannot and should not be replaced.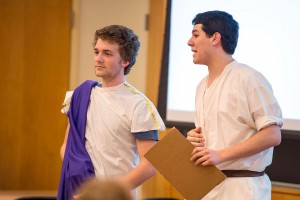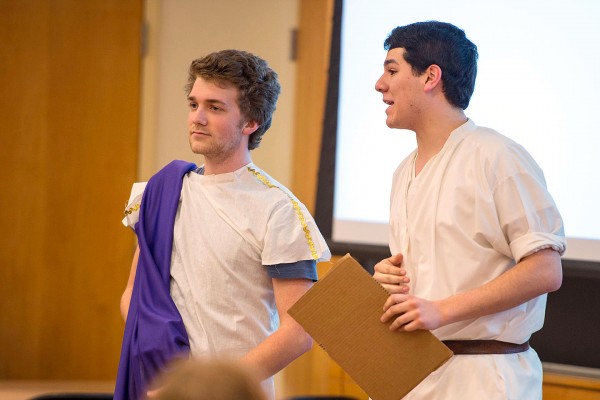 Thursday, April 4, 2013 12:00 pm
Greek and Latin students perform Plautus' comedy Captivi and show a video of Euripedes' tragedy Bacchae.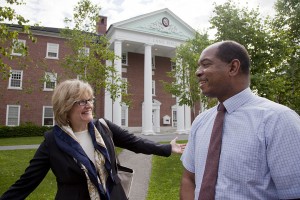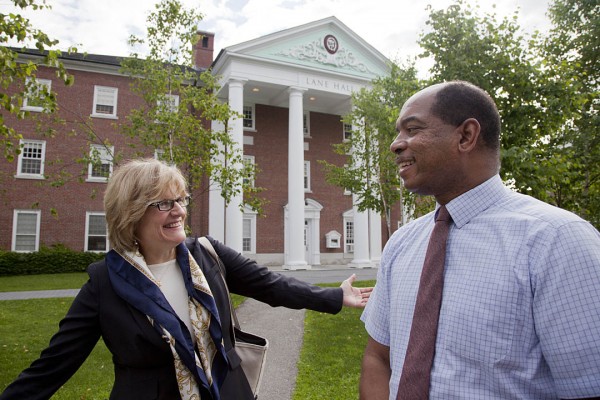 Tuesday, July 3, 2012 8:58 am
Clayton Spencer, Bates' eighth president, began her first week in office with a couple of different kinds of greetings.