Posts by Phyllis Graber Jensen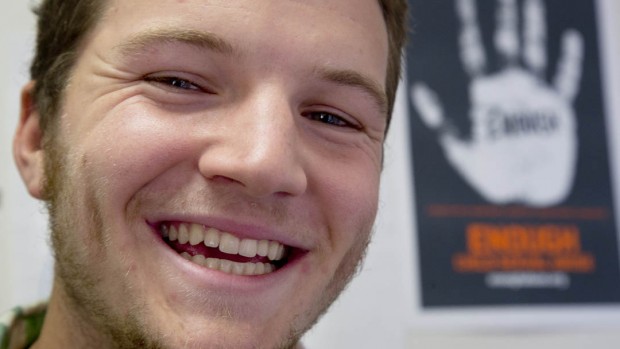 https://vimeo.com/72978484Cody Tracey '15 of Baltimore received a 2013 Harward Summer Student Fellowship…
---
Published on
Description

August 23, 2013
2:03 pm

https://vimeo.com/72978484Cody Tracey '15 of Baltimore received a 2013 Harward Summer Student Fellowship to work at the Boston-based Jane Doe Inc.,…

August 7, 2013
5:12 pm

Bruce Bourque, senior lecturer in anthropology at Bates and curator of archaeology at the Maine History Museum, talks about his…

August 6, 2013
1:02 pm

Enjoy a monthly slide show of images that features the vitality of life on the Bates campus in Lewiston, Maine….

June 21, 2013
12:46 pm

Bonner Leader Kim Sullivan '13 discusses her commitment to the City of Lewiston and the Tree Street Youth Center, an…

June 13, 2013
7:27 am

Welcome to complete multimedia coverage of Reunion 2013 at Bates College. Reunion Parade Video scenes from the Annual Alumni Reunion…

May 29, 2013
12:49 pm

Multimedia coverage of Commencement Weekend 2013, including complete video of the graduation ceremony.

April 15, 2013
1:18 pm

Travis Jones '13, a double major in art and visual culture, and theater, with a minor in dance and a…

April 1, 2013
6:01 pm

Students in the junior-senior English seminar "Medieval London" assumed the identities of medieval Londoners at Mount David Summit. The Plague made a cameo appearance, too.

February 1, 2013
3:25 pm

Nate Boone '52 and other Montford Point Marines were awarded the Congressional Gold Medal in 2012 for the achievement of…

January 14, 2013
1:14 pm

Victoria Lowe '12 discusses her Short Term dance experience and her goal of advancing arts education in the schools.