Posts by Victoria Stanton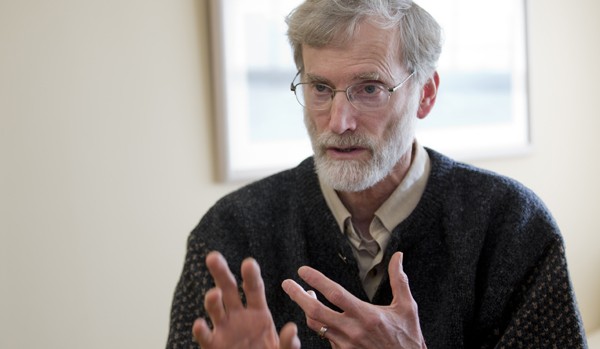 For students, the intrinsic value of studying philosophy is a "richer and more interesting life."
---
Published on
Description

February 28, 2014
5:56 am

For students, the intrinsic value of studying philosophy is a "richer and more interesting life."

January 29, 2014
9:09 am

The $1.2 million renovation features the new Digital Media Studios, a boon for faculty and students who use the screen to teach and learn.

January 22, 2014
10:19 am

As debaters from Bates and Morehouse colleges made clear, discussing Martin Luther King's dream raises more questions than it answers.

December 20, 2013
9:42 am

Jivko Kozarov '14 and Avril Dunleavy '15 take home the popular vote and Judges' Choice awards, respectively, in the first-ever #batesfinals Instagram contest.

December 10, 2013
10:33 am

Spencer shared how Bates embraces technology while staying true to its culture and principles.

November 15, 2013
8:36 am

Well-timed against the failed launch of the Affordable Care Act's insurance exchange website, Brown put a fine point on the economic forces influencing healthcare today.

August 8, 2013
12:21 pm

Alexandra Balter '14 discusses why she chose to spend a cold summer in the Norwegian Arctic.

August 1, 2013
4:31 pm

Two rising seniors share insights into life in a summer research lab as they study neurological processes in snail brains.

July 15, 2013
3:00 pm

Alumni rallied to deliver several annual giving milestones to the 2012–13 Bates Fund.

June 10, 2013
9:57 am

Established in 2012, the Stangle Award recognizes leaders who help Bates people become better professionals in their careers and volunteer work.