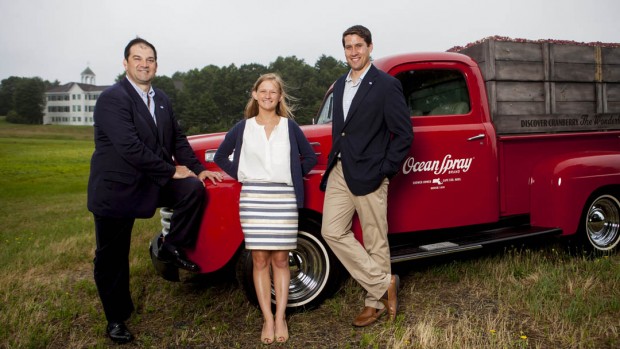 From Seattle, Wash., to New York City's Times Square, Bates students are participating in myriad off-campus experiences. The home front, of course, continues to percolate with scientific research, modern dance and extensive demolition…
Published on
Description

---

January 19, 2004
11:42 am

A senior art major's thesis project has transformed Pettengill Hall's Perry Atrium, covering most of its three-story glass wall with translucent paintings that flood this popular space with the glowing colors of stained glass.

March 31, 2003
10:15 am

In photographs, sculpture, ceramics, prints and paintings in a variety of media, 15 art majors cap their college careers with the popular Annual Senior Exhibition, opening with a reception at 7 p.m. Friday, April 4. The exhibit at the Museum of Art runs through May 25 and is open to the public at no charge.

February 24, 2003
3:09 pm

Green has been making photographs for more than 20 years. His most recent images, the three "Landscape Diary" series, are about the personal significance and surprising beauty of ordinary, often-overlooked places: an empty lot, a quiet meadow we pass every day, a stand of trees along the turnpike, a salt marsh along the highway.

January 24, 2003
2:56 pm

An exhibition of photographs titled "From Lynn to Lhasa: Photographs of Cambodian, Chinese, and Tibetan Buddhists" by Harvard photographer Kris Snibbe opens at the Bates College Chapel on Sunday, Jan. 26.

January 20, 2003
1:50 pm

A two-year, $50,000 grant recently received by the Museum of Art will support educational programming for 400 local middle school students at the museum. The grant supports the museum's Thousand Words Project.

April 4, 2002
4:00 pm

The Annual Senior Exhibition, a popular show of work by graduating art majors, is complemented by highlights from the permanent collection at the Bates College Museum of Art this month and next. The senior exhibition runs through May 26 and Collection Highlights through Aug. 23. Both are open to the public at no charge.

February 25, 2002
8:12 am

A member of the Bates art faculty whose work has received prominent exhibitions in America and Europe, Robert Feintuch discusses his paintings at 7 p.m. Thursday, March 14, in Room 104, Olin Arts Center.

June 14, 2001
9:04 am

Bates College junior Volkan Stodolsky of Germantown, Md., has been awarded an Edwin, Frederick and Walter Beinecke Memorial Scholarship; junior Jason Surdukowski of Concord, N.H., a double major in studio art and political science, has been named a 2001 Harry S. Truman Scholar.

April 9, 2001
3:06 pm

A Brief History of Printmaking and the Annual Senior Exhibition, will be featured from April 13 to June 3 at the Bates College Museum of Art, 75 Russell St.

March 23, 2001
8:44 am

The mixed-media group Lake Affect from Buffalo, N.Y., will hold a three-day residence program at Bates College April 1-3. Concerts and workshops will be held in the Olin Arts Center Concert Hall, 75 Russell St.