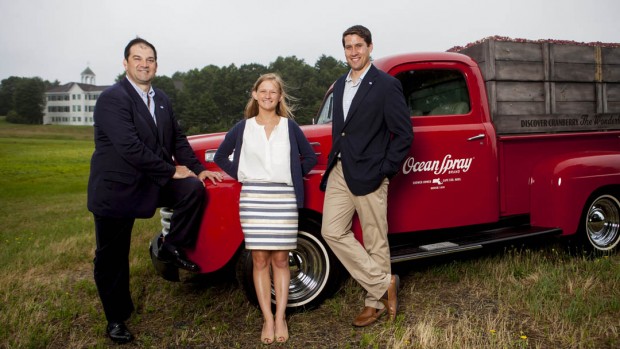 From Seattle, Wash., to New York City's Times Square, Bates students are participating in myriad off-campus experiences. The home front, of course, continues to percolate with scientific research, modern dance and extensive demolition…
Published on
Description

---

January 30, 2012
1:58 pm

Student arts showcase culminating with the variety show "Asia Night," a kaleidoscope of song and dance.

January 10, 2012
9:44 am

Alexandra Strada '10 has received the 2011 InFocus Photography Award.

January 10, 2012
9:19 am

Xie Xiaoze, an artist featured in a Museum of Art retrospective, opens the museum's winter exhibitions with a lecture on Thursday, Jan. 26.

January 10, 2012
9:05 am

An important collection of lithographs by Belgian artist James Ensor goes on display at the Bates College Museum of Art on Monday, Jan. 23.

December 20, 2011
9:01 pm

"Xiaoze Xie: Amplified Moments (1993-2008)" opens Jan. 26.

December 12, 2011
9:19 pm

Two important exhibitions at the Bates College Museum of Art are in their last days.

December 9, 2011
9:50 pm

The bold and creative work of photographer Ryan Heffernan '05 has been the focus of visual communications media outlets. Communication…

October 25, 2011
2:37 pm

A 1971 project to paint a colorful mural on a Lisbon Street brick wall was a sign of the times.

October 17, 2011
9:55 am

With an economic recession, lengthy overseas wars and a run of natural disasters hitting the U.S. and other lands, these are trying times. Yet scholars visiting Bates for the Medieval Miseries: Responses to Hard Times conference know that things could be even tougher. Bates hosts the 38th annual New England Medieval Conference on Saturday, Oct. 22, in Room G65, Pettengill Hall, 4 Andrews Road (Alumni Walk).

October 3, 2011
10:34 am

The vibrant arts community at Bates takes the spotlight as Bates celebrates the 25th anniversary of its Olin Arts Center in 2011-12. The celebration begins with an Oct. 8 family arts festival at Olin and a Museum of Art exhibition exploring the museum's collection.