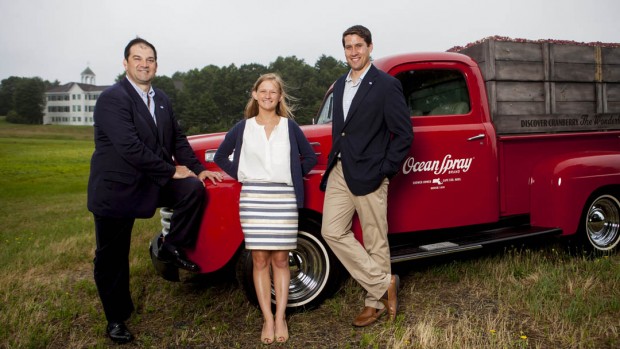 From Seattle, Wash., to New York City's Times Square, Bates students are participating in myriad off-campus experiences. The home front, of course, continues to percolate with scientific research, modern dance and extensive demolition…
Published on
Description

---

March 4, 2011
1:28 pm

Christopher Akerlind, a Tony Award-winning stage lighting designer, and acclaimed ballet dancer Jacques d'Amboise visit Bates College in March to discuss their work. Akerlind discusses his career at 4:15 p.m. Monday, March 14, in the Filene Room (Room 301) of Pettigrew Hall, 305 College St. A renowned dancer for the New York City Ballet, a choreographer and the founder of the National Dance Institute, d'Amboise reads from his new book and discusses his career at 4:15 p.m. Wednesday, March 30, in the Muskie Archives, 56 Campus Ave.

February 7, 2011
9:00 am

The Franco-American Heritage Center and Bates College dance program are partnering to offer the sixth annual F.A.B. dance concert at 7:30 p.m. Saturday, Feb. 12, at the FAHC, 46 Cedar St.

November 12, 2010
11:59 am

Three dance performances featuring work by local and New York choreographers, a film from Serbia in the Global Lens films series, concerts by the Chamber Music Society of Lincoln Center and the combined Bates and Bowdoin college orchestra featuring pianist Frank Glazer: Why stay home?

November 5, 2010
10:38 am

Works by noted choreographers Monica Bill Barnes and Niles Ford are featured in Bates College Modern Dance Company performances at 5 p.m. Saturday, Nov. 13; 2 p.m. Sunday, Nov. 14; and 7:30 p.m. Monday, Nov. 15, in Schaeffer Theatre, 305 College St.

October 4, 2010
9:20 am

The Bates College Modern Dance Company introduces audiences to the college's vibrant dance community with short performances at noon Saturday and Sunday, Oct. 9-10, in the college's Schaeffer Theatre, 305 College St. Taking place during the college's annual Parents & Family Weekend, the performances are open to the public at no cost and will each last about an hour. For more information, please call 207-786-8294.

April 29, 2010
7:26 am

Acclaimed contemporary dance company Adele Myers and Dancers perform at Bates College at 7:30 p.m. Saturday, May 1, in Schaeffer…

March 24, 2010
4:58 pm

In two different programs presented over four performances, the Bates College Modern Dance Company performs its annual spring concert of new student works at 7:30 p.m. Friday, April 2, and Monday, April 5; 5 p.m. Saturday, April 3; and 2 p.m. Sunday, April 4, all in Schaeffer Theatre, 305 College St.

February 22, 2010
11:39 am

Choreographer Jody Weber and her company Weber Dance join the Bates College Modern Dance Company and Maine dancers Carol Dilley and Trish Harms in a program of current works and works in progress at 5 p.m. Saturday, Feb. 27, in the Plavin Dance Studios in Merrill Gymnasium, 141 Russell St.

January 29, 2010
11:15 am

The Harward Center for Community Partnerships at Bates College holds its fifth annual community celebration, featuring the Deansmen, Bates Step Team, Bald Hill Trio, Hillview Girls Aspirations Program and the Androscoggin Valley Education Collaborative Writing Program.

December 10, 2009
3:06 pm

Carol Dilley, associate professor of dance and director of the dance program at Bates College, has received an artist residency to produce a dance project at a cultural center first built as a jail in Newcastle, Australia.