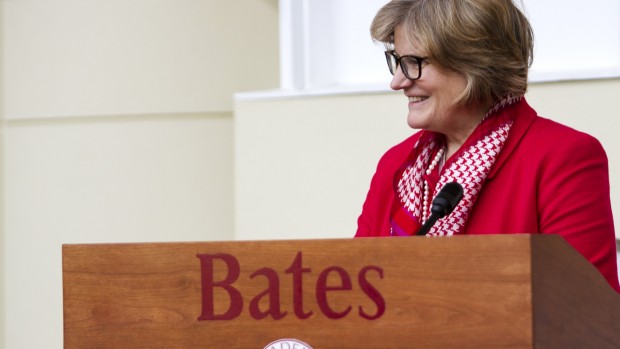 "We have ambitious goals for Bates, and I am inspired by this outpouring of support from the college community," said President Clayton Spencer.
Published on
Description

---

September 19, 2006
3:26 pm

A visit to the local Jewish cemetery taught Timothy McCall '08 of Lawrenceville, N.J., a timeless lesson in history.

July 10, 1997
4:03 pm

A group of women involved in women's issues and representing non-profit organizations from Kyrgyzstan in the former Soviet Union will participate in an informal reception and discussion at Bates College at 7 p.m. Tuesday. The public is invited to attend free of charge.