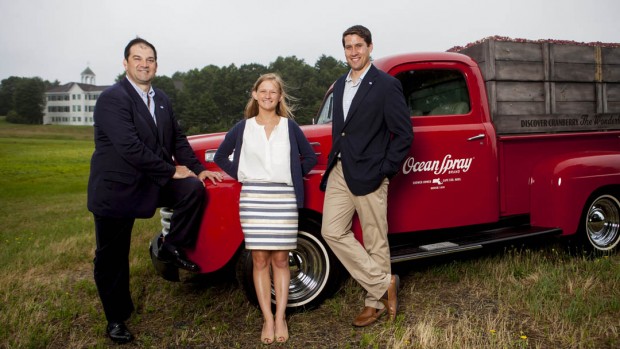 From Seattle, Wash., to New York City's Times Square, Bates students are participating in myriad off-campus experiences. The home front, of course, continues to percolate with scientific research, modern dance and extensive demolition…
Published on
Description

---

May 21, 2014
9:18 am

Amy Strada '14 is one of Bates' 10 Fulbright recipients for 2014.

May 20, 2014
2:43 pm

Professor Mary Rice-DeFosse's academic work connects to a community once defined by its French Canadian origins and now influenced by French-speakers from such African nations as Djibouti, Chad and Congo.

May 12, 2014
4:39 pm

Bates College presents Lynn Siefert's 1987 play "Little Egypt," a bittersweet comedy about romance's roller-coaster rides in a small Midwestern town, May 15-18.

May 5, 2014
4:07 pm

Known for its dedication to contemporary music, the Momenta Quartet returns to Bates for a concert on May 9.

May 5, 2014
4:06 pm

Faculty pianist James Parakilas, Momenta Quartet perform as music majors present thesis projects on May 10.

April 30, 2014
4:33 pm

Grammy award-nominated pianist Reiko Uchida and Thomas Meglioranza, called "one of America's finest young baritones," by Newsday, perform at Bates on May 2.

April 22, 2014
1:00 pm

In the storied history of Bates debate, the victory is believed to be the first national title by a Bates varsity team.

April 18, 2014
1:17 pm

French Professor Alexandre Dauge-Roth traveled to Italy to take part in events commemorating the 20th anniversary of the genocide in Rwanda.

April 18, 2014
12:12 pm

Thomas Goetz '90, author of a new history that traces the intersecting careers of Arthur Conan Doyle and the scientist who showed the world that germs cause disease, speaks at Bates on April 28.

April 18, 2014
10:20 am

The prize-winning Calidore String Quartet performs music by Beethoven, Mendelssohn and Osvaldo Golijov at Bates on April 25.