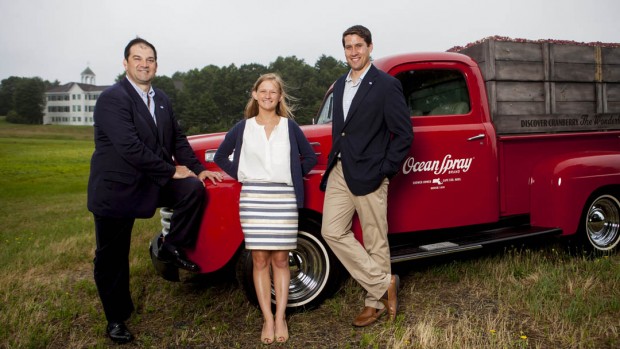 From Seattle, Wash., to New York City's Times Square, Bates students are participating in myriad off-campus experiences. The home front, of course, continues to percolate with scientific research, modern dance and extensive demolition…
Published on
Description

---

October 14, 2003
9:52 am

Dolores Aponte Ramos, professor of Spanish at the University of Puerto Rico-Rio Piedras, will present a lecture titled "Performing Transgression: Race and Gender in Experimental Art in Puerto Rico" at 4 p.m. Monday, Oct. 20 in the Edmund S. Muskie Archives, Campus Avenue, Bates College. The public is invited to attend the event free of charge.

October 13, 2003
10:14 am

Ghosts from Japan and England will share the podium at 7:30 p.m. Monday, Oct. 27, in the Benjamin Mays Center, Bates College, when an associate professor of English literature at the University of Kyoto contrasts traditional Japanese ghosts with the spirits in Charles Dickens' A Christmas Carol.

March 31, 2003
10:15 am

In photographs, sculpture, ceramics, prints and paintings in a variety of media, 15 art majors cap their college careers with the popular Annual Senior Exhibition, opening with a reception at 7 p.m. Friday, April 4. The exhibit at the Museum of Art runs through May 25 and is open to the public at no charge.

March 27, 2003
10:37 am

In Olin Arts Center Concert Hall performances a week apart, Indonesian-style orchestra breaks new ground for the Maine music scene. A concert at 8 p.m. Friday, March 28, pairs the Gamelan Mawar Mekar with the Bates College Orchestra, a collaboration that may well be Maine's first between the traditional Indonesian form and a Western-style orchestra.

March 21, 2003
9:38 am

An evening of island music from all over features performances by two Bates bands — the Indonesian-style Gamelan Mawar Mekar and the Steel Pan Rhythm Riders — and their special guests, the Bowdoin College World Music Ensemble, at 8 p.m. Friday, April 4, in the Olin Arts Center Concert Hall, 75 Russell Street. The concert is free and open to the public.

March 20, 2003
10:42 am

Bates students, faculty and a New York choreographer all show dances in the Bates College Modern Dance Company's Annual Spring…

March 17, 2003
2:11 pm

The college Choir performs Mozart's Requiem, the composer's final work and one of the most intense and finely drawn interpretations of the Roman Catholic Mass, in concerts at 8 p.m. Friday, March 21, and 7 p.m. Saturday, March 22, in the Olin Arts Center Concert Hall, 75 Russell Street. The concert is free and open to the public.

February 26, 2003
1:36 pm

In a production that the student cast and crew will take to Hungary this April, the Bates College theater department presents six performances of Eric Bogosian's gritty, darkly comic play "subUrbia."

February 25, 2003
3:12 pm

One of Maine's busiest and most versatile pianists, Tom Snow brings two bandmates to perform in an evening of jazz. The event starts at 7 p.m. Sunday, March 2, in Olin Arts Center Concert Hall, 75 Russell St.

February 24, 2003
3:09 pm

Green has been making photographs for more than 20 years. His most recent images, the three "Landscape Diary" series, are about the personal significance and surprising beauty of ordinary, often-overlooked places: an empty lot, a quiet meadow we pass every day, a stand of trees along the turnpike, a salt marsh along the highway.