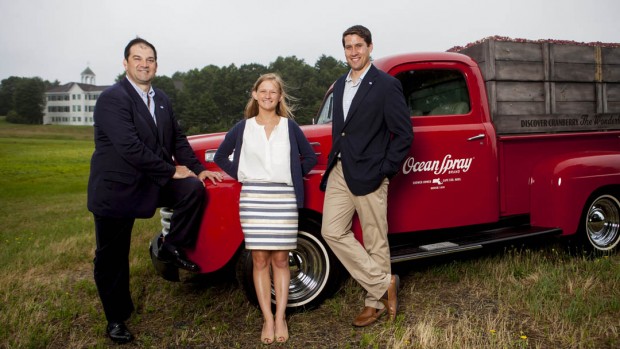 From Seattle, Wash., to New York City's Times Square, Bates students are participating in myriad off-campus experiences. The home front, of course, continues to percolate with scientific research, modern dance and extensive demolition…
Published on
Description

---

September 26, 2002
8:28 am

The Bates College Modern Dance Company opens its 2002-03 season with "Suite Movement," a program of dances by student and guest choreographers, at 7:30 p.m. Friday, Oct. 4, and 8 p.m. Saturday, Oct. 5, in Gannett Theater, Pettigrew Hall, 305 College St. Admission is free of charge, but seating is limited, so early arrival is suggested.

September 23, 2002
8:52 am

Brackette F. Williams, an anthropologist, author and 1997 recipient of the MacArthur "genius" grant, offers a lecture exploring the role of religion in the American system of capital punishment at 7 p.m. Thursday, Oct. 3, in Chase Hall Lounge, Bates College, Campus Avenue. The lecture, titled "Killing in My Name, Poison in Their Veins: Religious Struggle and the Death Penalty," is open to the public at no charge.

May 8, 2002
9:47 am

African-Ecuadorian writer and environmentalist Juan Monaño will give a talk titled "Intercultural Adventure: Black Ecuadorians Have a Point of View" at 7:15 p.m. Wednesday, May 15, in Room G52 of Pettengill Hall. The public is invited to attend free of charge.

April 26, 2002
8:12 am

Holli M. Cavender, a senior at Bates College from Austin, Texas, has received a Fulbright Student award for study in…

April 25, 2002
8:17 am

Andrea J. Brewer, a Bates College junior from Traverse City, Mich., has been awarded a $32,000 scholarship from the Beinecke Scholarship program.

April 8, 2002
4:11 pm

Michael Philip Manheim, a photographer living in Massachusetts, presents his distinctive depictions of Bates Dance Festival performers in an exhibit at the Bates College Museum of Art through Aug. 23. Manheim will discuss his work in a gallery talk from 7 to 8 p.m. Tuesday, Aug. 6. The museum is open to the public free of charge.

April 8, 2002
3:52 pm

Schubertiade – Pianist Frank Glazer and guests including soprano Christina Astrachan explore melodic themes that appear in both the vocal and instrumental music of Schubert. 3 p.m. Sunday, April 28, Olin Arts Center Concert Hall, Bates College, Russell Street, Lewiston. FREE. 207-786-6135.

April 4, 2002
4:00 pm

The Annual Senior Exhibition, a popular show of work by graduating art majors, is complemented by highlights from the permanent collection at the Bates College Museum of Art this month and next. The senior exhibition runs through May 26 and Collection Highlights through Aug. 23. Both are open to the public at no charge.

March 14, 2002
9:21 am

The Bates College Modern Dance Company, under the artistic direction of Marcy Plavin, presents "Idle Dreams," a concert showcasing the talents of students, faculty and guest choreographer Tere O'Connor at 8 p.m. Thursday, March 21; at 8 p.m. Friday, March 22; at 4 p.m. Saturday, March 23; and at 2 p.m. Sunday, March 24 in Schaeffer Theatre, 305 College Street. The public is invited to attend free of charge with no reservations accepted. Seating is on a first-come, first-served basis. For more information about the performances, call the Schaeffer Theatre Box Office at 207-786-6161. Please note that the program Thursday and Saturday will vary from the program on Friday and Sunday.

March 12, 2002
9:13 am

A historian from Colby College and two members of a farm labor coalition formed in response to harsh conditions at the former DeCoster Egg Farm offer lectures on environmental issues at Bates College on Wednesday, March 20, and Thursday, March 21. The lectures are free and open to the public.