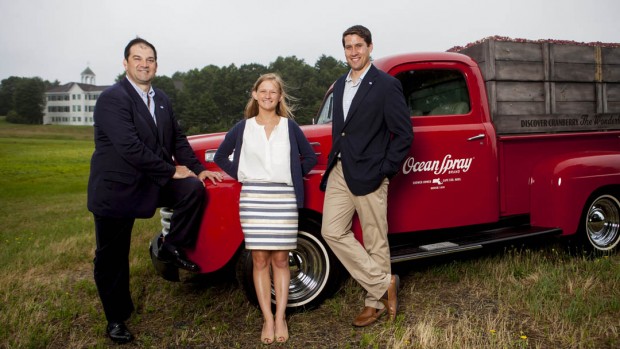 From Seattle, Wash., to New York City's Times Square, Bates students are participating in myriad off-campus experiences. The home front, of course, continues to percolate with scientific research, modern dance and extensive demolition…
Published on
Description

---

February 27, 2002
2:58 pm

In a concert appropriate for the Easter season, the College Choir performs the sections of Handel's oratorio Messiah dealing with Christ's crucifixion and resurrection at 8 p.m. Saturday, March 16, and 3 p.m. Sunday, March 17, in the Olin Arts Center Concert Hall.

February 25, 2002
8:12 am

A member of the Bates art faculty whose work has received prominent exhibitions in America and Europe, Robert Feintuch discusses his paintings at 7 p.m. Thursday, March 14, in Room 104, Olin Arts Center.

February 15, 2002
9:09 am

Live actors share the stage with puppets from a variety of puppetry traditions in the production of Marguerite Duras' novel The Sea Wall. Performances are at 8 p.m. Thursday through Saturday, March 7-9, and 2 p.m. Sunday, March 10, in Gannett Theater.

February 13, 2002
4:03 pm

New York-based poet, performance artist and activist Jayne Cortez will read from her work at 7 p.m. Wednesday, Feb. 27, in the Edmund S. Muskie Archives.

January 29, 2002
3:00 pm

Novelist Debra Spark reads from her second and latest work, "The Ghost of Bridgetown," at 8 p.m. Thursday, Feb. 7, in the Benjamin Mays Center, on Russell Street at Bates College. The reading is free and open to the public.

January 22, 2002
9:53 am

Poet Jaime "Shaggy" Flores, known for his work with the new generation of "Nuyorican Poets" (the term referring to a Puerto Rican living in New York or one who has lived in New York and returned to Puerto Rico), will give a poetry performance titled "Diaspora in My Art: Artistic Perspectives on Africa in the Americas" at 7 p.m. Wednesday, Jan. 30, in Room 104 of the Olin Arts Center at Bates College. The public is invited to attend free of charge.

November 15, 2001
9:43 am

Boston filmmakers DeMane Davis and Khari Streeter will screen the Maine premiere of "Lift," their dramatic film about shoplifting Monday, Nov. 26, in the Keck Room, Pettengill Hall, at Bates College.

October 26, 2001
1:05 pm

Boasting an original score and a design scheme out of Buck Rogers, an adaptation of Aldous Huxley's social satire "Brave New World" opens the Bates College theater season in Schaeffer Theatre Thursday through Sunday, Nov. 8-11.

October 11, 2001
4:15 pm

A month after suicide-terror attacks in New York City and Washington, D.C., killed almost 6,000 people, fear still locks the voices of the eminent Middle East clergy of Islam, says Mishael Caspi, an Israeli Islamic and Judaic scholar and visiting professor of religion at Bates.

September 26, 2001
8:29 am

A Roman's defense in a seduction suit, ethnic identities in Australian soccer and the search for sex at Ellis Island are some of the topics at hand in the third annual Faculty Symposium at Bates College on Saturday, Sept. 29.