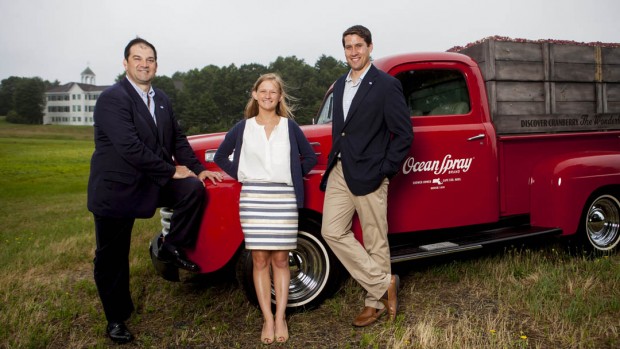 From Seattle, Wash., to New York City's Times Square, Bates students are participating in myriad off-campus experiences. The home front, of course, continues to percolate with scientific research, modern dance and extensive demolition…
Published on
Description

---

January 5, 1999
12:24 pm

In the wake of a series of hateful acts directed toward a number of synagogues and churches in Maine, issues of preparing a new generation for an age of religious pluralism will be explored in a three-day symposium at Bates College Friday, Jan. 22, Jan. 23 and Sunday, Jan. 24, in the Edmund S. Muskie Archives.

October 19, 1998
1:01 pm

Pianist Frank Glazer, artist-in-residence and lecturer in music at Bates since 1980, will discuss "A Philosophy of Artistic Performance with Some Practical Suggestions" Wednesday, Oct. 28, at 7:30 p.m. in the Olin Arts Center Concert Hall. The public is invited to attend free of charge.

October 14, 1997
9:49 am

Issues of respect among adherents of the world's religions will be explored in a three-day symposium at Bates College on Oct. 24-26 in Room 105 of the Olin Arts Center.

August 23, 1997
2:26 pm

Noted Harvard theologian Peter J. Gomes '65, will discuss themes connected with his recently published best- seller The Good Book: Reading the Bible with Mind and Heart (Morrow, 1996) at his alma mater at 4 p.m. Tuesday, Sept. 9 in the Edmund S. Muskie Archives, 70 Campus Ave. The public is invited to attend the lecture free of charge.

February 14, 1997
11:33 am

A three-day conference linking Maine scholars, school teachers, concentration camp survivors and students, will examine the Holocaust of European Jewry from Feb. 28 through March 2 at Bates College.

March 21, 1996
11:05 am

In an effort to link the academic work of Maine scholars with community interest in the Bible, the Department of Philosophy and Religion at Bates will host a three-day conference of biblical studies on Friday, Nov. 1, through Sunday, Nov. 3.