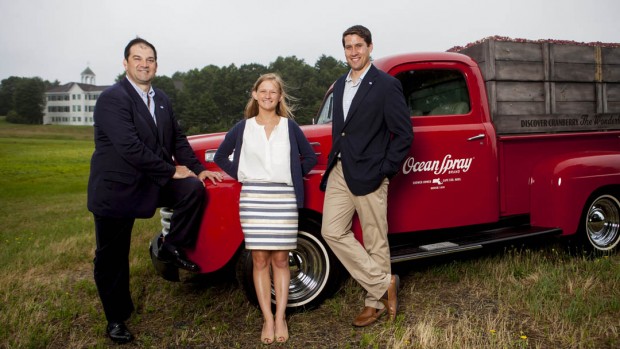 From Seattle, Wash., to New York City's Times Square, Bates students are participating in myriad off-campus experiences. The home front, of course, continues to percolate with scientific research, modern dance and extensive demolition…
Published on
Description

---

April 12, 2012
4:06 pm

Katalin Vecsey enjoys figuring out characters in plays and shares a basic tenet with actors: "You must love your character."…

April 9, 2012
9:36 am

Katalin Vecsey, an expert in theatrical uses of voice and speech, discusses "The Different Voices of Meryl Streep" on April 12.

March 6, 2012
3:01 pm

Performed at Bates College as part of an independent study in bringing characters to life on stage, Alan Ball's Five Women Wearing the Same Dress will be performed March 16-18.

February 22, 2012
1:08 pm

Bates senior Elizabeth Castellano directs Ibsen's 19th-century play "A Doll's House" for the winter mainstage theater production.

February 6, 2012
3:30 pm

Seeking to spark constructive dialogue on campus and in the community, Bates' Robinson Players present "The Laramie Project."

January 20, 2012
12:39 pm

Exemplifying the Bates principle of extraordinary academics backed by constructive support, Katalin Vecsey is the 2012 winner of the Kroepsch teaching award.

November 14, 2011
7:07 pm

Jennifer Flanagan '12 of Sherborn, Mass., discusses her role as Grace Hoylard in the Bates theater production of Bus Stop by William Inge.

November 3, 2011
4:31 pm

A small-town diner in Kansas on a snowy night becomes a hothouse for human relationships in the Bates production of William Inge's comic drama "Bus Stop," directed by Martin Andrucki, Dana Professor of Theater.

October 5, 2011
11:51 am

Ozzie Jones '92, a writer and director for stage and film, discusses how film can bring the voices of young people into the discussion about teen violence in an event at 7:30 p.m. Monday, Oct. 17, in the Benjamin Mays Center.

May 20, 2011
9:58 am

Promoted to senior lecturer in May 2011, Katalin Vecsey is senior lecturer in theater. Now in her 16th year at Bates, she teaches courses in voice and speech and voice and gender. With Dana Professor of Theater Martin Andrucki, Vecsey co-leads the Short Term course "Central European Theater and Film," which brings Bates students to Budapest and Prague.