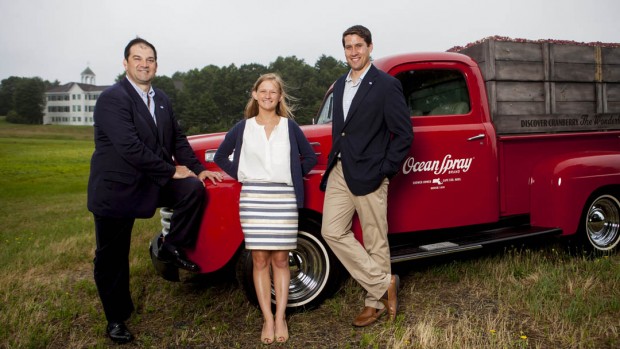 From Seattle, Wash., to New York City's Times Square, Bates students are participating in myriad off-campus experiences. The home front, of course, continues to percolate with scientific research, modern dance and extensive demolition…
Published on
Description

---

July 1, 2008
3:41 pm

Myron Beasley, visiting assistant professor of American cultural studies and African American studies, consults with Rob Munro '08 and Lilian Rossow-Greenberg '09 prior to a "performative meal" presented in the Bates Mill.

May 6, 2008
11:34 am

Spelman and Morehouse colleges offer something that Bates can't — and that's just the point.

March 26, 2008
10:13 am

A Bates graduate from Chicago is one of 50 students across the country to receive a 2008 Thomas J. Watson Fellowship, a $25,000 grant that supports a year of independent research abroad. Jordan Williams, who graduated from Bates in December 2007, will use the award to research the graffiti cultures in Germany, Brazil and South Africa.

March 4, 2008
12:00 pm

During his Bates residency, Corey Harris '91 spoke to students in an introductory course on the Francophone world.

March 1, 2008
2:13 pm

Spelman and Morehouse colleges offer something that Bates can't — and that's just the point

February 1, 2008
2:21 pm

Lawrence Carter, presenter of the keynote address for the College's Martin Luther King Jr. Day observance on Jan. 21, talked partly about the influence that Benjamin E. Mays '20 had on the great civil rights leader. "You can see Mays all through King," said Carter, professor of religion at Morehouse College.

January 24, 2008
2:05 pm

The Bates College Office of Multicultural Affairs presents a lecture and panel discussion titled "Does Your Identity Fit Your Genes?" at 7 p.m. Monday, Feb. 4, in the Edmund S. Muskie Archive.

October 10, 2007
1:50 pm

Five students who conducted international research with the support of Phillips Fellowships from Bates present their research in October.

March 8, 2007
3:05 pm

Sue Houchins, associate professor of African American, American cultural and women and gender studies at Bates College, will speak Thursday, March. 15, at 161 Wood St., as part of the series "Spiritual Sojourners."

January 29, 2007
2:10 pm

Orlando Patterson, John Cowles Professor of Sociology, Harvard University, will give a talk titled "King's Dream, American Realities: Paradoxical Trends in the African-American Condition" Sunday, Feb. 4, in Chase Hall Lounge, 56 Campus Ave.