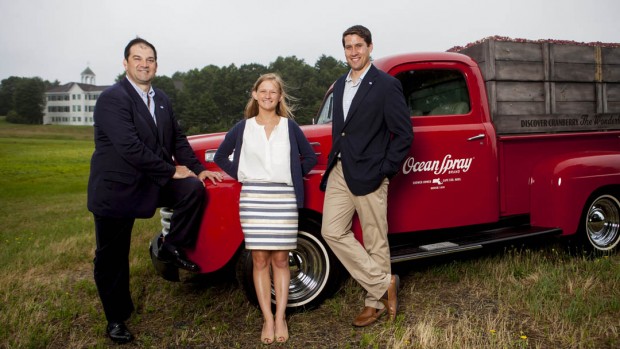 From Seattle, Wash., to New York City's Times Square, Bates students are participating in myriad off-campus experiences. The home front, of course, continues to percolate with scientific research, modern dance and extensive demolition…
Published on
Description

---

January 26, 2012
10:41 am

Touré, a journalist and commentator whom Newsweek editor Tina Brown described as "a one-man media conglomerate," offers his views on race, identity and 21st-century America at Bates on Feb. 8.

January 20, 2012
12:08 pm

In January and February, the Office of Intercultural Education presents talks on race, identity and 21st-century America by best-selling novelist Danzy Senna (Jan. 25) and author-cultural critic Touré (Feb. 8).

December 20, 2011
9:30 pm

Julian Agyeman, a pioneering environmental justice and sustainability advocate, offers the King Day keynote Jan. 16.

February 3, 2011
3:03 pm

In observance of Black History Month and the 50th anniversary of the 1961 Freedom Riders protest, a historian from Ohio's Miami University reviews the history, impacts and continuing relevance of this galvanizing episode in the civil rights movement at 4:30 p.m. Thursday, Feb. 17, in the Benjamin Mays Center at Bates College, 95 Russell St. Sponsored by the Office of Intercultural Education at Bates, Nishani Frazier's talk, titled On the March, is open to the public at no cost. For more information, please call 207-786-8376.

February 2, 2011
1:40 pm

Continuing a Bates series exploring the impacts of technology on concepts of race, Alexander Weheliye, an authority on African American culture at Northwestern University, offers the lecture "Ring Ring Ring: Popular Music and Mobile Technologies" at 7:15 p.m. Monday, Feb. 14, in Pettengill Hall's Keck Classroom (G52), 4 Andrews Road (Alumni Walk).

January 24, 2011
1:31 pm

According to the Warhol Foundation, the grant of more than $35,000 is "designed to encourage and reward writing about contemporary art that is rigorous, passionate, eloquent and precise, as well as to create a broader audience for arts writing."

April 21, 2010
11:56 am

In December 2009, faculty member Myron Beasley was in Port-au-Prince to co-curate the first Ghetto Biennale. The event brought 35…

January 14, 2010
9:04 am

The Lewiston Sun Journal interviews Myron Beasley, assistant professor of American cultural studies and African American studies, and student Eric…

January 4, 2010
1:43 pm

Public Radio International's The World and The Miami Herald published recent stories about Ghetto Biennale in Port-au-Prince, Haiti. This unusual…

March 6, 2009
12:42 pm

"Red Sox Nation," a course taught by Professor of History Margaret Creighton, uses the Olde Towne Team to discuss issues like race, class and gender in America.