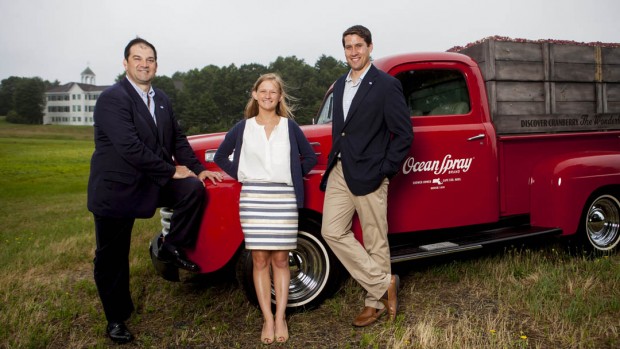 From Seattle, Wash., to New York City's Times Square, Bates students are participating in myriad off-campus experiences. The home front, of course, continues to percolate with scientific research, modern dance and extensive demolition…
Published on
Description

---

January 6, 2009
12:00 pm

Melissa Harris-Lacewell, associate professor of politics and African American studies at Princeton, is the keynote speaker for the 2009 Martin Luther King Jr. Day observances at Bates College.

January 6, 2009
11:03 am

"You need to look at the whole food system" instead of the input-output view that typifies much of U.S. agriculture, says Alan Hunt '03, an agricultural policy analyst at the Northeast Midwest Institute.

December 5, 2008
12:00 pm

Following its autumn-long appearance on Park Avenue in Manhattan, a 10-foot eponymous Mao jacket was installed on Bates' own busy thoroughfare, Alumni Walk, on Dec. 5.

November 16, 2008
1:16 pm

I never thought when I came to Bates that I would act in a play, but that's one of the great things about this college. If you put yourself out there, there are a ton of opportunities to try new things and get involved in programs, clubs, and activities you never imagined you would be interested in.

November 1, 2008
9:20 am

Food-oriented community projects provide more than physical nourishment.

October 25, 2008
12:00 pm

Anthony Phillips '10, a double major in African American studies and philosophy from Philadelphia, offered a commentary for "My America 2008," a special election-year series of The Tavis Smiley Show, broadcast by Public Radio International.

October 20, 2008
11:40 am

Historian of science at the University of California, San Diego, Naomi Oreskes gave a lecture on the science of climate change and the notion of scientific consensus. (Total length: 1:16:12)

October 8, 2008
9:00 pm

"What advice would you give to Maine students interested in science?"

September 2, 2008
12:00 pm

An unusual donation of $2.5 million to Bates College has increased the college's already high use of local, organic and natural food.

September 2, 2008
9:24 am

Celebrating its 154th academic year and the first day of classes, the Bates community will gather for Convocation at 4:10 p.m., Wednesday, Sept. 3, on the historic Quad near Campus Avenue.
Margaret A. Imber, associate professor of classical and medieval studies, will deliver the 2008 Convocation address.