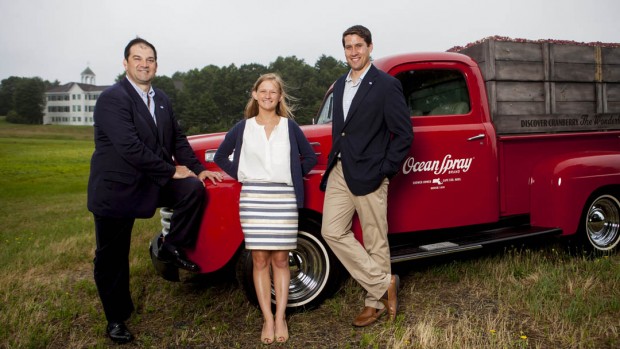 From Seattle, Wash., to New York City's Times Square, Bates students are participating in myriad off-campus experiences. The home front, of course, continues to percolate with scientific research, modern dance and extensive demolition…
Published on
Description

---

March 25, 2014
12:00 pm

At Bates, these ocean scientists learned to "be fearless" in their approach to research.

March 4, 2014
2:09 pm

Do the people you touch make you the person you are? If you are breathing, can your oppressors claim that you do not exist? Questions like these drive Therí Pickens' new book.

February 27, 2014
12:03 pm

Chief Oren Lyons, a Native American leader and environmental activist, speaks at Bates on March 3.

February 18, 2014
1:10 pm

Chief Oren Lyons, a Native American leader and environmental activist, offers a lecture on March 3.

January 31, 2014
12:45 pm

Rachel Baumann's interest in her grandparents gained new intensity when, supported by a Phillips Fellowship, she spent summer 2013 researching their story of courage, audacity and survival as Jews in Nazi-controlled Europe.

January 21, 2014
2:57 pm

Gary Younge painted a picture of events behind the 1963 March on Washington and King's speech that, paradoxically, made it all seem both inevitable and fortuitous.

January 17, 2014
9:37 am

Playwright-actress Rohina Malik performs her critically acclaimed one-woman show "Unveiled," portraying five Muslim women living in a post 9/11 world, on Jan. 27.

January 6, 2014
2:06 pm

Bates will live-stream the keynote address and the annual Benjamin Elijah Mays Debate with Morehouse College.

November 22, 2013
3:21 pm

Pitting students, staff and other Bates folks against one another in a friendly quest to make recycling fashion-forward, the Trashion Show takes place every year before November break.

November 18, 2013
9:17 am

What does "space" mean to a neuroscientist?