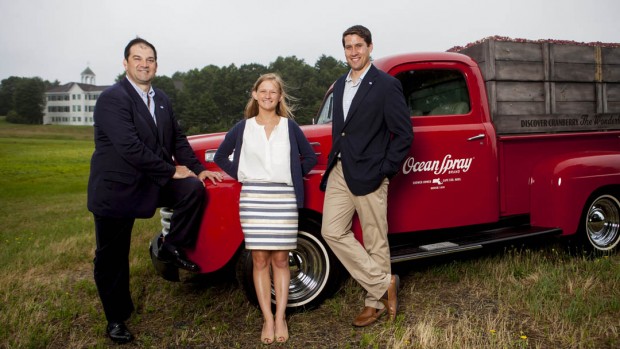 From Seattle, Wash., to New York City's Times Square, Bates students are participating in myriad off-campus experiences. The home front, of course, continues to percolate with scientific research, modern dance and extensive demolition…
Published on
Description

---

October 10, 2007
1:50 pm

Five students who conducted international research with the support of Phillips Fellowships from Bates present their research in October.

May 21, 2007
4:32 pm

With its centerpiece a giant painting that depicts Brooklyn after millennia of global warming, an exhibition exploring the concept of environmental sustainability opens on June 9 at the Bates College Museum of Art, 75 Russell St.

May 21, 2007
12:39 pm

Akiko Doi, a Bates College senior from Kyoto City, Japan, recently won the Undergraduate Student Research Achievement Award Poster Competition in the enzymology category.

April 5, 2007
12:12 pm

In celebration of his four-year appointment as the Christian A. Johnson Professor of Interdisciplinary Studies at Bates College, historian Michael Jones delivers his inaugural lecture, "Famine, Metahistory, and Interdisciplinarity."

March 19, 2007
2:44 pm

Journalist Bill Porter, aka "Red Pine," will make two presentations about the relationship of the environment to Chinese history and culture at Bates College on Thursday, March 22.

March 8, 2007
3:05 pm

Sue Houchins, associate professor of African American, American cultural and women and gender studies at Bates College, will speak Thursday, March. 15, at 161 Wood St., as part of the series "Spiritual Sojourners."

January 29, 2007
2:10 pm

Orlando Patterson, John Cowles Professor of Sociology, Harvard University, will give a talk titled "King's Dream, American Realities: Paradoxical Trends in the African-American Condition" Sunday, Feb. 4, in Chase Hall Lounge, 56 Campus Ave.

January 1, 2007
4:07 pm

Civil rights activist and historian Cleveland Sellers is the keynote speaker for the 2007 Martin Luther King Jr. Day observances at Bates College.

December 1, 2006
3:58 pm

Bates College has recently appointed two faculty members to four-year term professorships, President Elaine Tuttle Hansen announced.

September 13, 2006
12:00 am

Four recent Ph.D. recipients present a variety of research at a Bates symposium titled "Byzantine Studies: Back to the Future," to be held from 1:30 to 5:30 p.m. Saturday, Sept. 16, in the Keck Classroom (G52), Pettengill Hall, Andrews Road.