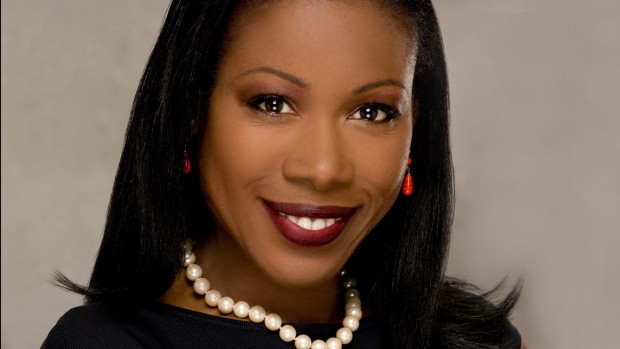 Bates will confer honorary degrees on leaders from the arts, business, journalism and technology during Commencement ceremonies May 25.
Published on
Description

---

October 26, 2005
3:45 pm

Meena Alexander, an award-winning poet, novelist and memoirist, will read from her poetry at 7:30 p.m. Monday, Nov. 7, in Chase Hall Lounge, 56 Campus Ave., Bates College. The public is invited to attend free of charge.

August 24, 2005
10:39 am

Author Carolyn Chute, center, has worked with Bates students since 2001 through the Mellon Learning Associates Program in the Humanities. She is shown in class with her husband, Michael Chute (right) and Professor of English Carole Taylor.

Bates College has received a $300,000 grant from the Andrew W. Mellon Foundation to fund a learning-associates program that in the past has involved experts like author Carolyn Chute and film director István Szabó in work with senior thesis students.A

June 2, 2005
9:17 am

Neuroscience major Whitney Sheen '05 of Flagstaff, Ariz., and psychology major Keith Hengen '06 of Concord, N.H., were among just seven undergrads to receive grants defraying travel costs for the 11th annual Wisconsin Symposium on Emotion, held in April by the HealthEmotions Research Institute at UW-Madison.

April 20, 2005
12:25 pm

A double major in chemistry and environmental studies, Erin Bertrand '05 has learned the art of seeing both the trees and the forest.

March 3, 2005
9:16 am

Faculty members in the fields of art, psychology and the study of American and African American culture were awarded tenure at Bates College this year. The three tenure recipients are assistant professor Pamela Johnson of the Department of Art and Visual Culture; associate professor John McClendon of the programs in African American studies and American cultural studies; and assistant professor Michael Sargent of the Department of Psychology.

January 19, 2005
11:13 am

Bates College faculty members William Ambrose, of Poland, and Rebecca Herzig, of Lewiston, have been named this year's recipients of the college's Ruth M. and Robert H. Kroepsch Award for Excellence in Teaching.

January 18, 2005
10:29 am

Three members of the Bates College faculty have been awarded institutional Phillips Fellowships to support a full year's leave at full pay for the pursuit of significant scholarship, new research or the development of new courses or pedagogical approaches.

November 3, 2004
1:32 pm

The Bates College Museum of Art presents a symposium on Marsden Hartley, a Lewiston native and a pioneer in modern American art, on Friday and Saturday, Nov. 5-6.

October 7, 2004
1:58 pm

The Bates College Museum of Art installation "From Middle Kingdom to Biological Millennium," by Chinese artist Wenda Gu, closes with a reception and a performance piece by Gu at 7:30 p.m. Saturday, Oct. 9, in the Olin Arts Center, 75 Russell St. The event takes place during Parents and Family Weekend at Bates.

October 6, 2004
1:47 pm

Amandla!, a Bates College organization addressing issues of people of black heritage, has launched a fund-raising drive to assist citizens of the Caribbean islands devastated by recent hurricanes and Sudanese refugees. All proceeds will go directly to the International Red Cross Emergency Relief Fund and Doctors Without Borders. For further information, e-mail Melisa March at mmarch@bates.edu or call 207-795-5118.