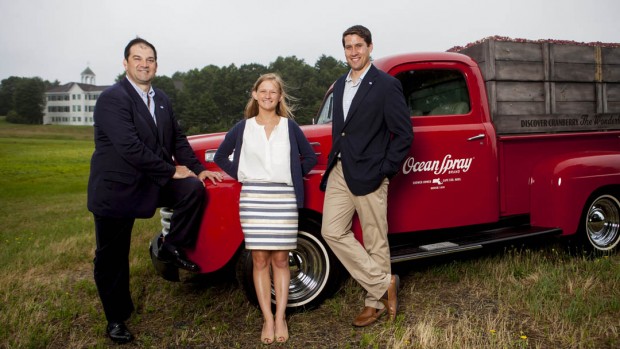 From Seattle, Wash., to New York City's Times Square, Bates students are participating in myriad off-campus experiences. The home front, of course, continues to percolate with scientific research, modern dance and extensive demolition…
Published on
Description

---

September 25, 2001
8:39 am

Noted sociologist and writer Allan Johnson will discuss issues of social inequality and privilege in his lecture, "Privilege, Power, and Difference," Tuesday, Sept. 25, in the Bates College Edmund S. Muskie Archives.

June 28, 2001
4:07 pm

Bates College junior Dominick Pangallo of Salem, Mass., has been named the winner of an American Association of Political Consultants (AAPC) scholarship opportunity for the summer of 2001.

June 14, 2001
9:04 am

Bates College junior Volkan Stodolsky of Germantown, Md., has been awarded an Edwin, Frederick and Walter Beinecke Memorial Scholarship; junior Jason Surdukowski of Concord, N.H., a double major in studio art and political science, has been named a 2001 Harry S. Truman Scholar.

May 17, 2001
4:10 pm

The Department of Theater at Bates College presents "Prometheus Bound" by Aeschylus Thursday, May 24 through Sunday, May 27. All performances will be held in the Shaeffer Theatre.

May 7, 2001
2:53 pm

Nayder's forthcoming Cornell University Press book, "Unequal Partners: Charles Dickens, Wilkie Collins and Victorian Authorship," explores the collaborative relationship between Dickens and Collins.

May 5, 2001
1:09 pm

Five Bates students presented work last month in Burlington, Vt. at the Geological Society of America's Northeastern regional conference, attended by nearly 900 geoscientists from New England.

May 5, 2001
9:47 am

Bates College students Megan Gadsby of St. Michaels, Md.; Elizabeth Kreischer of Arlington Mass.; John Minor of Wilmington, N.C.; and Christopher Westcott of Princeton, N.J., have been named 2001 Phillip J. Otis Fellows.

April 29, 2001
2:51 pm

Bates College junior Jason Surdukowski of Concord, N.H., a double major in studio art and political science, has been named a 2001 Harry S. Truman Scholar, one of 70 students nationwide to receive a $30,000 scholarship awarded on the basis of leadership potential, intellectual ability and the likelihood of "making a difference."

April 25, 2001
3:55 pm

A group of Bates, Bowdoin and Colby college faculty and students, joined by a colleague from the University of the West Indies, will gather to participate in a day-long conference and roundtable, "Scientific Knowledge, Culture and Political Economy: The Caribbean and The Americas," Friday, May 4, in Chase Hall Lounge on Campus Avenue at Bates College.

April 9, 2001
3:06 pm

A Brief History of Printmaking and the Annual Senior Exhibition, will be featured from April 13 to June 3 at the Bates College Museum of Art, 75 Russell St.