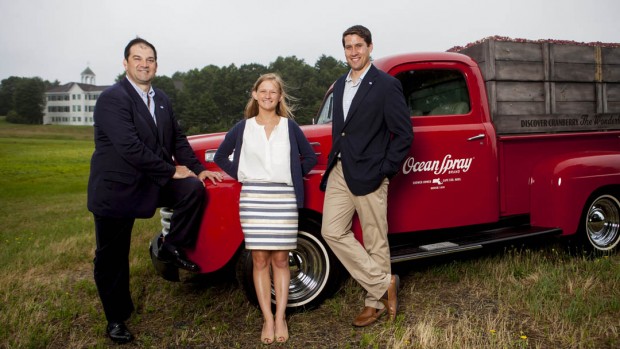 From Seattle, Wash., to New York City's Times Square, Bates students are participating in myriad off-campus experiences. The home front, of course, continues to percolate with scientific research, modern dance and extensive demolition…
Published on
Description

---

September 13, 2000
3:03 pm

Peter J. Hilton, Distinguished Professor Emeritus of Mathematics, State University of New York at Binghamton, and Distinguished Professor of Mathematics, University of Central Florida at Orlando, will discuss "Code-breaking in World War II" at Bates College at 7:30 p.m. Wednesday, Sept. 20, in the Keck Classroom, Pettengill Hall. The public is invited to attend the annual Richard W. Sampson Lecture, and admission is free. Refreshments will be served immediately following the lecture.

July 14, 2000
1:24 pm

Bates College has received a $1.3 million grant from the Howard Hughes Medical Institute (HHMI), the nation's largest private supporter of science education from elementary school through postdoctoral studies.

July 10, 2000
3:44 pm

Brunswick resident Anne Wescott Dodd, chair of the Department of Education at Bates College, has received the 2000 Kroepsch Award for Excellence in Teaching. The two-part award includes a $1,000 prize and a $1,500 discretionary fund to support Dodd's teaching.

June 21, 2000
2:05 pm

Thomas J. Wenzel of Auburn, Maine will conduct research aimed at improving the use of NMR spectroscopy in distinguishing pairs of chiral compounds, used to distinguish the left- and right-hand sides of amino acids and other chemical compounds.

May 17, 2000
3:34 pm

Desmond Tutu, archbishop emeritus of the Diocese of Cape Town and winner of the Nobel Peace Prize for his advocacy of racial justice in South Africa, will receive an honorary doctor of humane letters degree and speak at the 134th commencement at Bates College. Donald W. Harward, president of Bates College, will confer bachelor's degrees on approximately 475 seniors at 10 a.m. Monday, May 29, in an outdoor ceremony in front of Coram Library. In case of rain, the graduation exercises will be held in the nearby Margaret Hopkins Merrill Gymnasium.

May 4, 2000
3:17 pm

Theater at Bates will stage four performances of the bluegrass gospel musical "Smoke on the Mountain" at 7 p.m. May 19, at 2 and 7 p.m. May 20 and at 2 p.m. May 21 at the Florence Keigwin Amphitheater, overlooking Lake Andrews on the Bates College campus. Admission is free with no reservations accepted. Rain site will be Schaeffer Theatre. Call 207-786 6161 for more information.

May 2, 2000
1:02 pm

Emerson "Tad" Baker, assistant professor of history at Salem State College and author of three books on early history and archeology of New England, will discuss "The Archeology of 1690: Excavating King William's War on the Maine Frontier" at 7:30 p.m. Tuesday, May 16, in Chase Hall Lounge, Bates College. The public is invited to attend free of charge.

April 27, 2000
1:13 pm

Georgia N. Nigro, Whitehouse Professor of Psychology at Bates College, will lead a roundtable discussion on "Adolescence at the Millennium: Tales From the Field" at 4 p.m. Friday, May 12, in the Keck Classroom, Pettengill Hall, Bates College. The event, which celebrates Nigro's appointment as the Whitehouse Professor of Psychology at Bates, is open to the public free of charge.

April 10, 2000
12:31 pm

Kathryn Graff Low, a clinical psychologist and associate professor of psychology at Bates College, has been selected as a finalist for the first Pizzagalli Construction Company Celebration of Excellence Award.

March 30, 2000
1:27 pm

Bates College students enrolled in "Literature and the Environment" will present the results of a semester-long project, "Celebrating the Places We Call Home: Stories From Lewiston-Auburn," a series of interviews conducted with 15 Lewiston-Auburn residents about places that have particular meaning for them, at 5 p.m.Friday, April 7, in Chase Hall Lounge on Campus Avenue. The public is invited to attend free of charge.