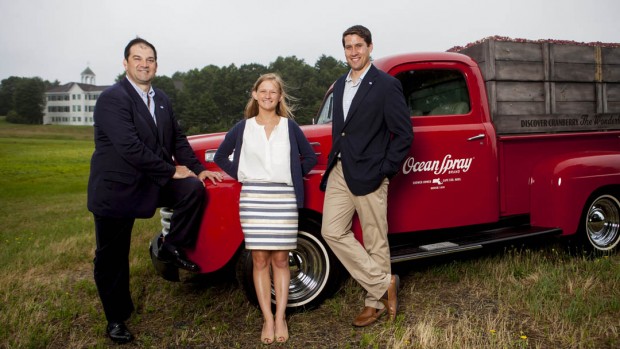 From Seattle, Wash., to New York City's Times Square, Bates students are participating in myriad off-campus experiences. The home front, of course, continues to percolate with scientific research, modern dance and extensive demolition…
Published on
Description

---

February 15, 2000
2:20 pm

"Islam in the Modern World," a two-day symposium, will be held from 2:30 to 6:30 p.m. Friday, March 3, and from 9 a.m. to 5:30 p.m. Saturday, March 4, in the Benjamin Mays Center, 95 Russell St. The public is invited to attend free of charge. The fourth in a series of Bates College Symposia in Religion and Contemporary Issues focused on issues of religious tolerance and diversity, the conference is sponsored by the Department of Philosophy and Religion at Bates, with support from a variety of Bates offices.

February 2, 2000
1:42 pm

Bates College celebrates Black History Month with a series of events sponsored by the Multicultural Center, the Office of the Chaplain, the Affirmative Action Office and the African American studies program.

February 1, 2000
1:32 pm

Gary Habermas, professor of philosophy and theology at Liberty University in Lynchburg, Va., will discuss "Death and Beyond: The Hope of Resurrection" in two separate Bates College lectures at 7 p.m. Thursday, Feb. 10, in Hirasawa Lounge, Chase Hall and at 7 p.m. Friday, Feb. 11, in Chase Hall Lounge, both at 56 Campus Ave. The public is invited to attend each of these Thomas F. Staley Foundation lectures, sponsored by the Bates College Christian Fellowship, free of charge.

January 27, 2000
4:10 pm

Francine Deutsch, author of the book "Halving It All: How Couples Practice Equally Shared Parenting," will discuss how parents can balance work and better share in the responsibility of raising children at 7:30 p.m. Thursday, Feb. 10, in the Edmund S. Muskie Archives, Bates College. The public is invited to attend the Muskie Millennial Series lecture free of charge.

January 26, 2000
4:00 pm

Robert Hill, the noted African diaspora scholar whose multidisciplinary work intersects with political science, history, sociology and psychology, will discuss "Afrogenesis, or The Genealogy of 'Africa for Africans'" at 8 p.m. Monday, Jan. 31, in the Edmund S. Muskie Archives and "Afrognosis, or Caliban's Books of Healing in the African World" at 8 p.m. Monday, Feb. 8, in Chase Hall Lounge.

January 18, 2000
3:48 pm

An exhibition of recent work by French artist Christian Boltanski will be on view at the Bates College Museum of Art Jan. 14-March 24, 2000. "Christian Boltanski: The Loss of Innocence" will highlight Boltanski's photographic ensembles for which he has become widely known over the years in Europe, the United States and Israel. The artist uses children's school photographs from the 1930s and 1940s found in European archives. Although the children are often portrayed smiling in the original photographs, Boltanski's enlarged, grainy images become distorted and invoke the imminent tragedy of the Holocaust.

January 14, 2000
3:41 pm

Bates College will host the New England Regional American College Dance Festival (ACDF), a series of workshops and adjudicated performances that concludes with a gala concert performance at 1 p.m. Sunday, Jan. 23, in Schaeffer Theatre on College Street.

January 13, 2000
3:38 pm

Robert Kirshner, professor of astronomy at Harvard University and an associate director of the Harvard-Smithsonian Center for Astrophysics, will discuss "The Universe: Old, Expanding, Accelerating?" at 8 p.m. Thursday, Jan. 27, in Room 204, Carnegie Science, Bates College. The public is invited to attend without charge.

January 1, 2000
1:57 pm

Lene Vestergaard Hau, a Danish physicist who stunned the global scientific community by slowing the speed of light in a Harvard University research laboratory, will discuss her work at 8 p.m. Thursday, Jan. 13, in Room 204, Carnegie Science, Bates College. The public is invited to attend without charge.

December 15, 1999
12:00 am

Jolene Thurston of Post Mills, Vt., a senior chemistry major, has discovered a new method for separating amino-acid components, an integral step in finding chemical compounds with undiscovered pharmaceutical value.