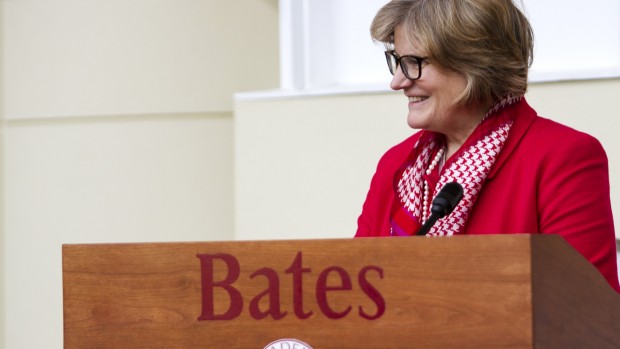 "We have ambitious goals for Bates, and I am inspired by this outpouring of support from the college community," said President Clayton Spencer.
Published on
Description

---

July 12, 2013
1:38 pm

Videographer Mike Bradley captures the camaraderie and competitive fire of these "Bobcats With Pride."

July 11, 2013
2:58 pm

Misty Hyman boasts not only an Olympic gold medal, but an amazing and inspirational story to go with it. Hyman…

April 15, 2013
1:18 pm

Travis Jones '13, a double major in art and visual culture, and theater, with a minor in dance and a…

April 16, 2007
11:55 am

Kevin McHugh of The College of New Jersey has been named director of athletics and chair of the Department of Physical Education at Bates College, effective July 1.