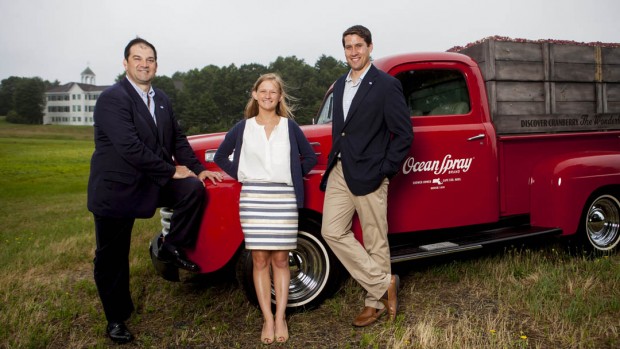 From Seattle, Wash., to New York City's Times Square, Bates students are participating in myriad off-campus experiences. The home front, of course, continues to percolate with scientific research, modern dance and extensive demolition…
Published on
Description

---

January 13, 2012
4:04 pm

An op-ed in the newspaper Arab News praises Leena Nasser '12, the Bates student who helped to craft the new anthropology course scheduled to visit Saudi Arabia in May.

December 12, 2011
7:04 pm

At 6 a.m. Dec. 10, just hours after her last class of the semester, Tiarra Abell '12 will begin her journey back to Ecuador, where she spent her junior semester.

December 7, 2011
4:56 pm

David Longdon '14 reflects on his summer as a leadership intern with Lots to Gardens, a youth-oriented, sustainable urban agriculture program in Lewiston.

November 29, 2011
1:50 pm

Lara Friedman visits Bates to discuss America's role in advancing Israeli-Palestinian peace.

November 7, 2011
8:52 pm

Ann Weiss, who discovered at Auschwitz a cache of photographs from the lives of Jewish victims before they arrived at the death camp, speaks at 7 p.m. Monday, Nov. 14, at the Edmund S. Muskie Archives.

October 31, 2011
4:42 pm

Behind the closed doors of an honors defense, young scholars undergo a final metamorphosis.

October 20, 2011
10:00 am

A lecture series exploring the role of material culture in the humanities and social sciences continues with a cultural history of the fork by Darra Goldstein, founding editor of Gastronomica: The Journal of Food and Culture, at 6 p.m. Monday, Oct. 24, in the Keck Classroom (G52), Pettengill Hall, 4 Andrews Road (Alumni Walk).

October 17, 2011
9:55 am

With an economic recession, lengthy overseas wars and a run of natural disasters hitting the U.S. and other lands, these are trying times. Yet scholars visiting Bates for the Medieval Miseries: Responses to Hard Times conference know that things could be even tougher. Bates hosts the 38th annual New England Medieval Conference on Saturday, Oct. 22, in Room G65, Pettengill Hall, 4 Andrews Road (Alumni Walk).

October 7, 2011
9:18 am

When Professor of History Michael Jones learned of his recent election as a Fellow of the Society of Antiquaries of…

October 4, 2011
10:27 am

Nancy Koven, assistant professor of psychology, gives a talk titled Irreducible Stories of Mental Illness at 4:30 p.m. Thursday, Oct. 13, in Pettengill Hall's Keck Classroom ( G52), 4 Andrews Road (Alumni Walk).