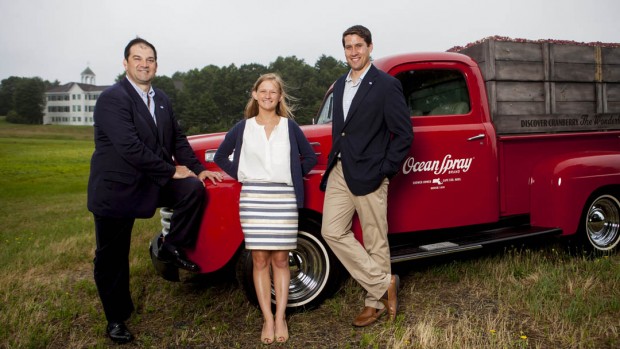 From Seattle, Wash., to New York City's Times Square, Bates students are participating in myriad off-campus experiences. The home front, of course, continues to percolate with scientific research, modern dance and extensive demolition…
Published on
Description

---

March 14, 2014
10:23 am

The ad "Dad and Papa" highlights the "contemporary boundaries and privileging of certain gay identities," Engel writes.

January 21, 2014
2:57 pm

Gary Younge painted a picture of events behind the 1963 March on Washington and King's speech that, paradoxically, made it all seem both inevitable and fortuitous.

January 10, 2014
2:04 pm

Caitrin Lynch '89, author of a book studying a factory whose workers are a median age of 74, gives a talk based on her research on Jan. 13.

January 6, 2014
2:06 pm

Bates will live-stream the keynote address and the annual Benjamin Elijah Mays Debate with Morehouse College.

December 20, 2013
3:09 pm

Co-written by anthropologist Danny Danforth, a study of children's evacuation campaigns during the Greek Civil War has received a prestigious book prize.

December 6, 2013
2:36 pm

"What I was doing to create a dance stemmed from fieldwork that was anthropological and choreographic," says Colleen Fitzgerald '14, who choreographed "Intricate Glances Will Meet Here."

December 3, 2013
12:47 pm

A Bates-directed archeological project in the Shetland Islands has won an environmental award from the Shetland government and environmental organizations….

November 13, 2013
8:08 am

Rachel Baumann discusses her grandparents' travails during the Holocaust, and offers insights into wartime history and the roles of humanity and faith, on Nov. 15.

November 8, 2013
3:34 pm

The Bates College lecture series "Byzantium and Islam: Art, Poetry and Sound at the Crossroads of the Mediterranean Sea" resumes Nov. 14.

November 7, 2013
2:54 pm

University of Maine Professor of Law David Owens and conservationist Colin Apse discuss freshwater sustainability measures, environmental law and the Penobscot River Restoration Project at Bates on Nov. 11.