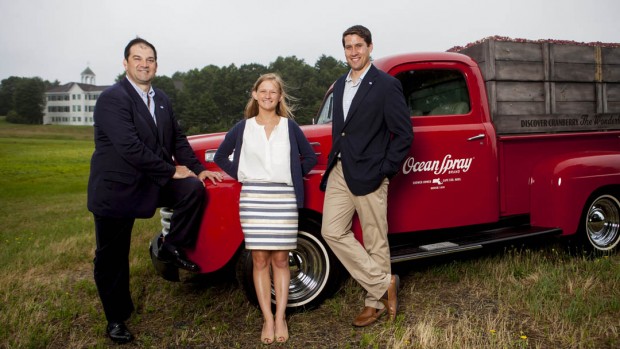 From Seattle, Wash., to New York City's Times Square, Bates students are participating in myriad off-campus experiences. The home front, of course, continues to percolate with scientific research, modern dance and extensive demolition…
Published on
Description

---

January 21, 2004
11:28 am

A professor of statistics from the University of California, Davis, will discuss the surprising degree that scientific testing corroborates the existence of certain psychic abilities, in a talk at 7 p.m. Thursday, Jan. 22, in the Keck Classroom (G52) of Pettengill Hall.

January 20, 2004
11:36 am

The Bates community is invited to the Frye Street Union lounge 8:45 p.m. Tuesday to watch President George W. Bush deliver his State of the Union Address and follow it with an informal discussion led by Professor of History Steve Hochstadt.

January 6, 2004
10:36 am

In conjunction with Martin Luther King Jr. Day, Georges E. Fouron, professor of education at the State University of New York at Stonybrook, will give a talk titled "The Influence of the Haitian Revolution on Revolutionary Movements in the 19th and 20th Centuries and Beyond" at 7:30 p.m. Thursday, Jan. 15, in the Keck Classroom (G52) of Pettengill Hall.

October 21, 2003
8:11 am

Troy Duster, professor of sociology at New York University, will give a talk titled "Colorblindness and the Veil of Privilege: From Redress to Diversity and Back" at 12:30 p.m. Wednesday, Oct. 29, in the Edmund S. Muskie Archives, Campus Avenue, Bates College. Sponsored by the Office of Affirmative Action and Institutional Diversity, the talk is open to the public free of charge.

April 24, 2003
10:19 am

For the third year, students in the 200-level "Environmental Economics" course at Bates have successfully bid on and purchased a government permit for the atmospheric release of a ton of sulfur dioxide (SO2), a pollutant that causes acid rain.

March 27, 2003
10:26 am

A cavalcade of academic stars is ready to dazzle the College community and campus visitors at the second annual Mount David Summit, noon-8 p.m. Sunday, March 30.?? More than 100 students, working in 22 disciplines with 40 professors and assistants in instruction, will present poster displays, panel talks, artistic and musical performances and multimedia offerings at Pettengill Hall and other campus locations.

March 12, 2003
1:57 pm

Hoover Institute Fellow and best-selling author Dinesh D'Souza, known for his challenges to the politically liberal academic establishment, speaks at 7:30 p.m. Wednesday, March 19, in the Benjamin Mays Center, 95 Russell St.

February 20, 2003
12:00 pm

Well-known Maine politicians, officials from the public and private sectors, and local Somali residents will join educators and students at Bates College in March for the conference "Toward Harmony: A New Diversity in Lewiston-Auburn."

February 6, 2003
4:14 pm

Fourteen members of the Bates College faculty have been awarded funding for student research assistantships this summer.

January 28, 2003
3:16 pm

Senior Smadar Bakovic, an English major, will discuss Arab perspectives on the historic mistrust between Arabs and Jews.