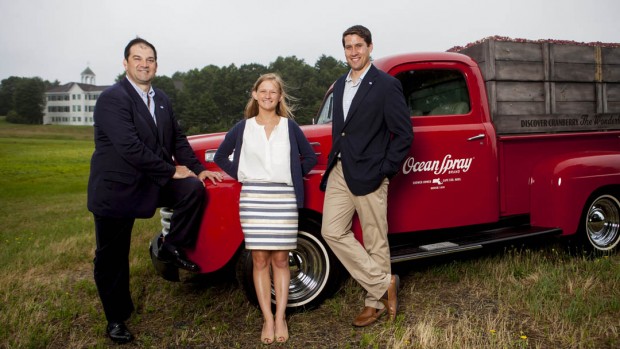 From Seattle, Wash., to New York City's Times Square, Bates students are participating in myriad off-campus experiences. The home front, of course, continues to percolate with scientific research, modern dance and extensive demolition…
Published on
Description

---

June 5, 2012
12:44 pm

Thanks to a two-year collaboration among the Portland branch of the NAACP, the University of Southern Maine and Bates, valuable papers of the Portland branch are being made accessible to researchers and the public for the first time.

May 7, 2012
2:03 pm

"Desperate Alewives," a Maine Public Broadcasting Network documentary featuring Bates environmental economist Lynne Lewis among others, has been nominated for a New England Emmy.

April 6, 2012
4:44 pm

Romina Istratii '12 will use the Watson Fellowship to research the dynamics of food security and gender bias in Africa.

March 22, 2012
10:13 am

Understanding how self-control works — and when and why it doesn't — is a hot topic in psychology.

March 21, 2012
4:48 pm

Bates College presents "Fambul Tok," a documentary depicting a journey of reconciliation in post-conflict Sierra Leone, on March 22.

March 20, 2012
4:41 pm

It isn't Mikey Pasek's style to grumble while waiting around for improvement. He makes change happen.

March 14, 2012
3:30 pm

Plastas book explores prejudice, progress in women's activism between world wars

March 12, 2012
11:08 am

The Portland Press Herald's Ray Routhier offers a Q&A interview with Eben Miller '96, whose book Born Along the Color…

February 9, 2012
8:37 am

An expert on public policy and racial inequality, Thomas Shapiro speaks on the racial wealth gap on Feb. 11.

February 3, 2012
4:43 pm

A book by Francesco Duina explores the role of rules and practices, informal and formal, in economic life.