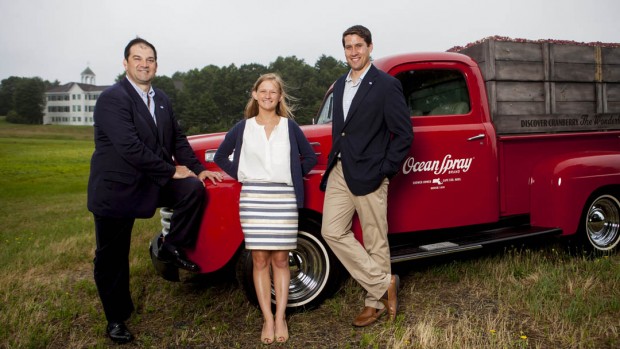 From Seattle, Wash., to New York City's Times Square, Bates students are participating in myriad off-campus experiences. The home front, of course, continues to percolate with scientific research, modern dance and extensive demolition…
Published on
Description

---

March 7, 2001
3:30 pm

Mary Rice-DeFosse, professor of French, lives and works in a state in which 40 percent of the residents claim French heritage. It's no coincidence, then, that Franco-American Maine literature and culture are an important part of her work.

March 6, 2001
3:43 pm

Isn't it Romantic, a play by Pulitzer Prize-winner Wendy Wasserstein, will be performed Thursday through Sunday, March 15-18, and at 2 p.m. Sunday, March 18, at Schaeffer Theatre, 305 College St.

March 1, 2001
2:35 pm

Bates College has received a $1.3 million grant from the Howard Hughes Medical Institute, the nation's largest private supporter of science education from elementary school through postdoctoral studies.

February 28, 2001
2:18 pm

Patricia Devine, a social psychologist from the University of Wisconsin, will discuss The Emotional and Physiological Components of Prejudice Thursday, March 8, in Room G52 of Pettengill Hall, 4 Andrews Road.

February 26, 2001
2:11 pm

Peggy McIntosh, associate director of the Wellesley College Center for Research on Women, will discuss White People Learning About People of Color: Learning About Themselves Tuesday, March 6, at Schaeffer Theatre, 305 College St.

February 21, 2001
2:03 pm

Margaret Maurer-Fazio, assistant professor of economics, and Francisca Lopez, associate professor of Spanish, have been awarded Phillips Faculty Fellowships, announced Donald W. Harward, president of Bates College.

February 16, 2001
1:55 pm

Six studio art majors from Bates College have had work accepted to a juried exhibit titled The Next Generation, which opens Thursday, Feb. 22, and runs through Saturday, March 24, at the Center for Maine Contemporary Art in Rockport. An opening reception will be held Saturday, Feb. 24, at the museum.

February 12, 2001
1:36 pm

Jessica Lord '98, a graduate student in the clinical psychology program at the University of Connecticut, will lecture on the biological correlates of autism on Thursday, Feb. 15, in Room 113 of Carnegie Science Hall, 44 Campus Ave.

January 31, 2001
9:41 am

Bates College has awarded newly endowed professorships to faculty members Jane Costlow and James Parakilas, announced Donald W. Harward, president of Bates College.

Costlow, professor of Russian and East Asian languages and literature, is the inaugural Christian A. Johnson Professor of Interdisciplinary Studies. Parakilas, professor of music, is the inaugural James L. Moody Jr. Family Professor of Performing Arts.

January 29, 2001
9:35 am

Colby, Bates and Bowdoin colleges are pleased to introduce Maine's first statewide online library catalog. On January 4, the Maine Info Net system was turned on and the Colby, Bates and Bowdoin library collections, with more than two million items, became available to participating libraries throughout the state.