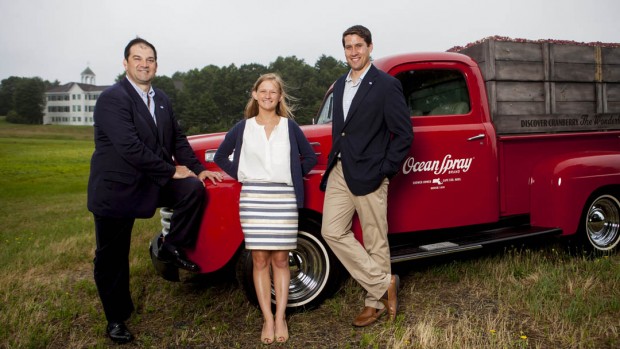 From Seattle, Wash., to New York City's Times Square, Bates students are participating in myriad off-campus experiences. The home front, of course, continues to percolate with scientific research, modern dance and extensive demolition…
Published on
Description

---

April 27, 2000
1:13 pm

Georgia N. Nigro, Whitehouse Professor of Psychology at Bates College, will lead a roundtable discussion on "Adolescence at the Millennium: Tales From the Field" at 4 p.m. Friday, May 12, in the Keck Classroom, Pettengill Hall, Bates College. The event, which celebrates Nigro's appointment as the Whitehouse Professor of Psychology at Bates, is open to the public free of charge.

April 14, 2000
12:45 pm

Bates College students Kara McKeever of Westport, Conn.; David Sharratt of Canton, Maine; and Amanda Smith of Santa Fe, N.M., have been named 2000 Phillip J. Otis Fellows and will each receive a $5,000 grant for research and travel to promote greater understanding of environmental issues and the connection between the environment and spirituality.

April 13, 2000
12:40 pm

Bates College seniors Kristen Frederick of Columbia, S.C., and Weston Noyes of Salt Lake City, Utah, are two of 60 students nationwide recently selected to receive Thomas J. Watson Fellowships.

April 10, 2000
12:31 pm

Kathryn Graff Low, a clinical psychologist and associate professor of psychology at Bates College, has been selected as a finalist for the first Pizzagalli Construction Company Celebration of Excellence Award.

March 30, 2000
1:27 pm

Bates College students enrolled in "Literature and the Environment" will present the results of a semester-long project, "Celebrating the Places We Call Home: Stories From Lewiston-Auburn," a series of interviews conducted with 15 Lewiston-Auburn residents about places that have particular meaning for them, at 5 p.m.Friday, April 7, in Chase Hall Lounge on Campus Avenue. The public is invited to attend free of charge.

March 27, 2000
12:57 pm

Carol Joffee, an expert on the sociology of reproductive healthcare, will discuss "New Reproductive Technologies: Will They Reshape the Old Abortion Struggle?" at 4:10 p.m. Thursday, March 30, in Chase Hall on the Bates College campus. The public is invited to attend free of charge.

March 25, 2000
12:53 pm

The Department of German, Russian And East Asian Languages and Literatures, in conjunction with the Asian studies program at Bates College, presents "Kyogen: Comedy of Medieval Japan" to be performed by the International Classical Theater from Lawrence, Kansas, at 4:30 p.m. Saturday, April 1, in the Alumni Gymnasium at Bates College. The public is invited to attend free of charge.

March 24, 2000
12:48 pm

Thirteen Bates College seniors will show their work in the annual Senior Exhibition, on view April 7 through May 28 at the Bates College Museum of Art. The exhibition opens with a reception at 7 p.m. Friday, April 7, in the Bates Museum of Art. Also on view will be "Inner Perspectives," curated by Bates Museum of Art intern Lana Vogestad and featuring artists from the Peregrine Press. The public is invited to attend, and admission is free for the reception and both exhibitions.

March 16, 2000
12:26 pm

Portland photojournalist Jim Daniels will discuss "Witnessing Spirit: A Photojournalist's View" at 4:30 p.m. Monday, March 27, in Skelton Lounge of Chase Hall on the Bates campus. The public is invited to attend free of charge.

March 10, 2000
12:00 pm

Bates College senior Kirsten Walter of Los Gatos, Calif., has been chosen as a recipient of the 2000 national Campus Compact Howard R. Swearer Humanitarian Award and the 2000 Gleistman Foundation's Michael Schwerner Activist Award, both in recognition of the 1999 Hillview Community Garden project she developed in Lewiston.