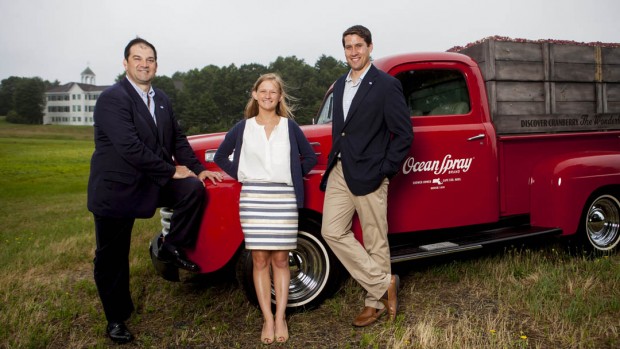 From Seattle, Wash., to New York City's Times Square, Bates students are participating in myriad off-campus experiences. The home front, of course, continues to percolate with scientific research, modern dance and extensive demolition…
Published on
Description

---

December 19, 2012
11:19 am

A Maine artist examining humanity's foibles, a German printmaker of the early 20th century and a contemporary Dutch textile artist known for her color sense are represented in winter 2013 exhibitions at the Bates College Museum of Art.

December 6, 2012
9:01 am

With a couple of weeks still left for the Museum of Art exhibition "Starstruck," Maine Sunday Telegram art critic Daniel Kany urged readers not to miss it.

November 28, 2012
3:40 pm

Collected Stories, a play about ambition, artistic conflicts, rivalries and friendship, comes to life at Bates Dec. 7-9.

November 7, 2012
4:11 am

Music written for the recent inauguration of President Clayton Spencer is featured in the next performance of the Bates College Orchestra, on Nov. 10,

October 26, 2012
12:00 pm

There's competition, said Michael Bonney, CEO of a company engaged in the high-pressure field of pharmaceuticals. And then there's competition.

October 22, 2012
3:26 pm

An enveloping multimedia stage experience explores the mental state of an alien abductee in the play "1000 Airplanes on the Roof" Oct. 25-27.

October 22, 2012
1:21 pm

The Language Arts Live series presents Sarah Braunstein, author of the acclaimed novel "The Sweet Relief of Missing Children," and Richard Blanco, prizewinning poet.

October 17, 2012
8:29 am

Six new tenure-track members of the faculty began teaching at Bates in autumn 2012, representing dance, economics, German, neuroscience and psychology, religious studies, and classical and medieval studies.

October 1, 2012
1:14 pm

Six musicians representing the Chamber Music Society of Lincoln Center play Bruch, Brahms and Dohnányi at Bates Oct. 6.

October 1, 2012
12:48 pm

Bates College dancers offer noontime performances of diverse repertoire, including the return of the masterwork "Tensile Involvement," during Parents & Family Weekend, Oct. 6-7.