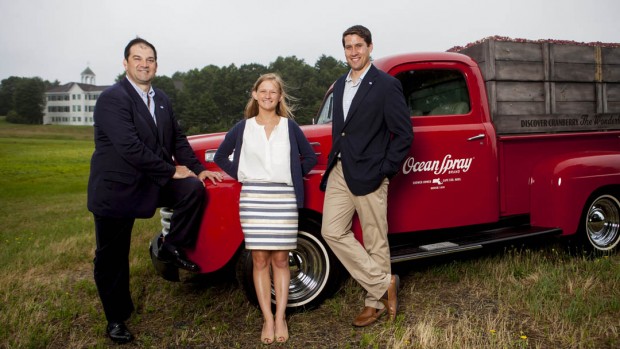 From Seattle, Wash., to New York City's Times Square, Bates students are participating in myriad off-campus experiences. The home front, of course, continues to percolate with scientific research, modern dance and extensive demolition…
Published on
Description

---

December 20, 2013
9:42 am

Jivko Kozarov '14 and Avril Dunleavy '15 take home the popular vote and Judges' Choice awards, respectively, in the first-ever #batesfinals Instagram contest.

December 6, 2013
2:36 pm

"What I was doing to create a dance stemmed from fieldwork that was anthropological and choreographic," says Colleen Fitzgerald '14, who choreographed "Intricate Glances Will Meet Here."

December 4, 2013
10:49 am

Bates College dance major Colleen Fitzgerald performs "Intricate Glances Will Meet Here" Dec. 6-7.

December 2, 2013
5:51 pm

The show follows series creator Ben Leoni '05 and fellow backcountry skiers as they head into the boondocks of the Northeast.

December 2, 2013
3:25 pm

Both in 7 p.m. concerts, the Bates Jazz Band performs on Dec. 4, and the Bates Steel Pan Orchestra on Dec. 5.

November 15, 2013
2:48 pm

Intrigued by art that is traveling, collaborative and anonymous, the Photo Club purchased Fuji disposable cameras and turned them loose on campus.

November 11, 2013
10:27 am

At Bates, a college that prepares students for global citizenship, training as an actor is highly valuable, says Brooke O'Harra, assistant professor of theater. Students of acting "have to start to understand how they exist in the world, how they function in relation to others."

November 8, 2013
3:31 pm

Mid-November concerts at Bates reflect the diversity and international scope of the arts at the college.

November 8, 2013
3:25 pm

A senior dance major's thesis piece and a work by the Urban Bush Women are among highlights of the Bates College Dance Company's autumn program.

November 8, 2013
3:14 pm

Visiting Assistant Professor of Music Scott Ordway leads the Bates College Orchestra in the world premiere of his Symphony No. 3 on Nov. 9.