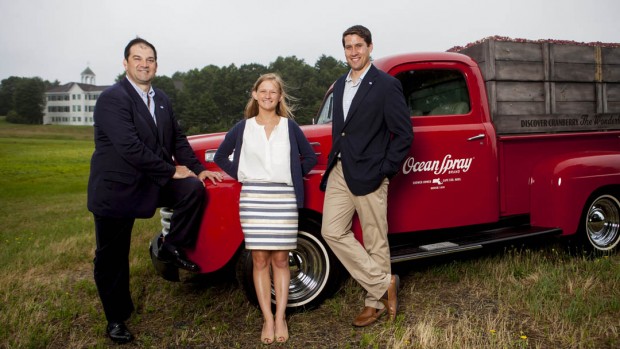 From Seattle, Wash., to New York City's Times Square, Bates students are participating in myriad off-campus experiences. The home front, of course, continues to percolate with scientific research, modern dance and extensive demolition…
Published on
Description

---

June 20, 2008
12:00 pm

Images of Bates College in June 2008.

June 4, 2008
4:11 pm

The 13th annual edition of "non-required" reading: Each spring, the College Store publishes a list of good summer reads suggested by members of the Bates community. Without futher delay, welcome to the 12th annual Bates College Store
Non-required Reading List or Good Reads for Leisure Moments XII.

June 1, 2008
12:00 pm

Having Walked the Walk for the first time, Jo Trogler Reynolds '58 gets ready to dive into her lobster dinner as Nancy Tyler Harris '59, whose husband is Kenneth '58, looks on.

June 1, 2008
12:00 pm

Emphasizing photography, the exhibition portrays the cities through three wide lenses: the changing forms and meanings of public monuments; the forests of skyscrapers springing up like bamboo; and the street-level scenes that are disappearing as those skyscrapers hoist residential living into the heavens.

May 21, 2008
3:14 pm

Robert Feintuch, a member of the Bates College studio art faculty who is celebrated for his droll, evocative paintings, has received a 2008 Guggenheim Fellowship.

May 17, 2008
12:00 pm

Structured improvisation organized by Alissa Horowitz for the new alumni walk at bates college by Alissa Horowitz, with videography by Craig Saddlemire.

May 11, 2008
11:40 am

There's nothing alien about ET abduction, says Stephanie Kelley-Romano.

May 11, 2008
11:22 am

Two Prizewinning alum poets praise Rober Farnsworth, recipient of the Kroepsch Aware for Teaching, for helping them navigate the writer's world.

May 1, 2008
3:03 pm

Academic sparks really start to fly each spring, with signature events like the Mount David Summit and the Honors Banquet, as well as frequent announcements of postgraduate academic honors.

May 1, 2008
12:00 pm

Myron Beasley, visiting assistant professor of American cultural studies and African American studies, consults with Rob Munro '08 and Lilian Rossow-Greenberg '09 prior to a "performative meal" presented in the Bates Mill.