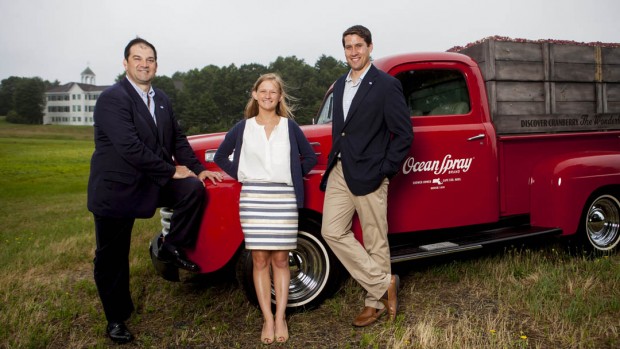 From Seattle, Wash., to New York City's Times Square, Bates students are participating in myriad off-campus experiences. The home front, of course, continues to percolate with scientific research, modern dance and extensive demolition…
Published on
Description

---

February 25, 2013
5:52 pm

Written by Eddie Borey, the cross-cultural family drama Christmas in Hanoi features Joseph Kim '96 in one of the lead roles.

February 22, 2013
8:41 am

The annual F.A.B. Winter Dance Showcase takes place Saturday, March 2, at the Franco-American Heritage Center in Lewiston.

February 21, 2013
4:21 pm

The first weekend of March will be a rich one at Bates College for music lovers.

February 19, 2013
3:38 pm

It's a kick to Skype with Grandma or a job candidate, but would you want to have an interactive video session with your favorite retailer?

February 5, 2013
12:00 pm

Red Nails, Black Skates is a crash course in Erica Rand's areas of cultural criticism, through the lens of figure skating.

January 29, 2013
10:46 am

In its third year in 2013, the Arts Crawl at Bates has become a signature event, a campus tour that showcases student expressive work across disciplines.

January 23, 2013
3:03 pm

Violinist Dean Stein and pianist Chiharu Naruse present the completeBeethoven sonatas for violin and piano in the coming weeks.

January 18, 2013
4:27 pm

A kaleidoscope of student creativity in the visual, literary and performing arts, Bates' third annual Arts Crawl takes place Friday, Jan. 25.

January 18, 2013
10:16 am

The blog, featuring objects from the Cooper-Hewitt National Design Museum collection, is the brainchild of Caroline Baumann.

January 14, 2013
1:14 pm

Victoria Lowe '12 discusses her Short Term dance experience and her goal of advancing arts education in the schools.