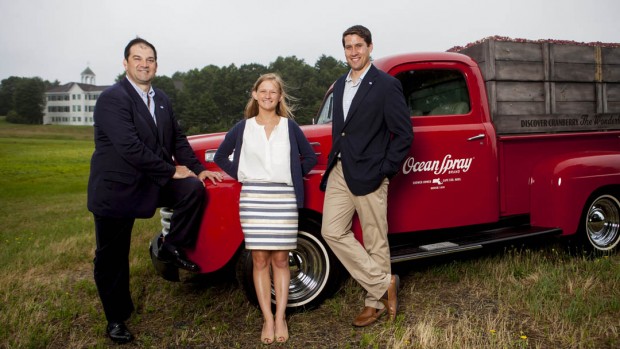 From Seattle, Wash., to New York City's Times Square, Bates students are participating in myriad off-campus experiences. The home front, of course, continues to percolate with scientific research, modern dance and extensive demolition…
Published on
Description

---

January 19, 2011
4:36 pm

"It's been a long, a long time coming, but I know a change is gonna come." The hopeful words of the Sam Cooke song sung by soloist Megan Guynes '11 made a fitting opening for the Jan. 16 Memorial Service of Worship that began Martin Luther King Jr. Day observances at Bates.

January 18, 2011
3:09 pm

In case you think that all the heavy lifting in the cause of social justice is over and done with, the Rev. James Lawson has news for you. "I am absolutely convinced" that the 21st century will be the time for a social justice movement that overshadows the transformative campaigns of the previous century, Lawson told a Bates College audience gathered on Jan. 17 to celebrate the life and work of the Rev. Martin Luther King Jr.

January 5, 2011
4:25 pm

Called "an actress of superb virtuosity" by The Associated Press, performer and social justice activist Vinie Burrows offers two performances…

January 4, 2011
4:05 pm

South Florida Gay News columnist Dan Woog profiles two-time NCAA champion hammer thrower Keelin Godsey '06, a biological woman who…

January 4, 2011
1:42 pm

Here's a detailed schedule of events for the 2011 Martin Luther King Jr. Day observances at Bates College. All these…

January 3, 2011
4:44 pm

One of them described by the Rev. Martin Luther King Jr. as "the greatest teacher of nonviolence in America," leaders representing two generations of social activism offer keynote addresses during the 2011 Martin Luther King Jr. Day observances at Bates College on Monday, Jan. 17.

January 3, 2011
10:26 am

"The college came up with the positions, known as "swing deans," as part of a broader effort to increase the diversity of the student body and enhance the experience of students of color, as well as those who are first-generation collegegoers or who are from rural Maine. Bates has a history of diversity: The college was founded by abolitionists, and it counts Benjamin Mays, who mentored the Rev. Martin Luther King Jr. and was president of Morehouse College, among its alumni."

November 17, 2010
11:44 am

An associate professor of anthropology and coordinator of Native American research at the University of Maine, Darren Ranco discusses the influence of Native American tribes on environmental legislation in a Bates College lecture at 4 p.m. Wednesday, Nov. 17, in Room 204 of Carnegie Science Hall, 44 Campus Ave.

November 10, 2010
3:01 pm

Actor, educator and writer Steven Tejada brings his one-man show Boogie Down Journeys to Bates College at 7:30 p.m. Wednesday, Nov. 17, in the Benjamin Mays Center, 95 Russell St.

November 9, 2010
3:26 pm

Michael Martinez of Dallas, Texas, has joined an unusual and innovative Bates initiative for enhancing student diversity. Currently director of a highly successful college access program for high school students, Martinez joins Bates as associate dean for admission and student transition on Dec. 1.