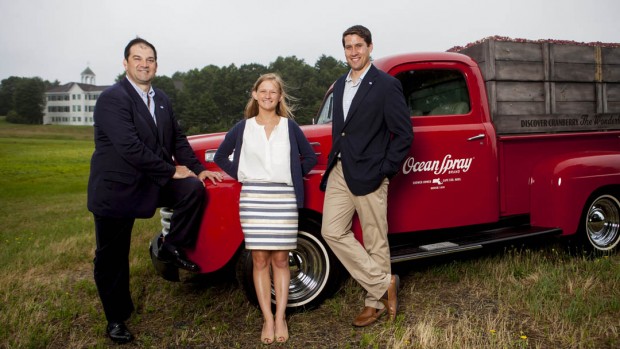 From Seattle, Wash., to New York City's Times Square, Bates students are participating in myriad off-campus experiences. The home front, of course, continues to percolate with scientific research, modern dance and extensive demolition…
Published on
Description

---

September 6, 2007
11:05 am

Although the final numbers are subject to change, some 1,660 students are expected on campus this fall and 193 will be attending Bates-sponsored programs off campus. New to Bates are 445 first-year students and 15 transfer students, drawn from a record 4,650 applications.

August 28, 2007
11:20 am

Annual Entering Student Outdoor Program (AESOP) sends small groups of students hiking, camping, climbing, kayaking and canoeing across northern New England with the aim of helping the newbies make personal connections before classes start. This year's 80 leaders, working in pairs, will bring more than 250 first-years to destinations from Isle au Haut to Baxter State Park to Vermont's Long Trail.

June 15, 2007
11:25 am

About 150 Bates faculty, staff, students, college Trustees and members of the local community attended and engaged in the presidential symposium A College for 'Coming Time': Diversity and Changing Demographics in Higher Education, convened by President Elaine Tuttle Hansen.

May 28, 2007
12:00 pm

Dance performance by Meredith Sallee and Fisher Qua, with choreography by Sarah McCormick, camera by Craig Saddlemire and Kristen Carey, and video production by Bill Matthew.

May 27, 2007
12:08 pm

"If you want to solve all the problems that we're facing in this world, it's unlikely that the people and ideas that got us to where we are will be the ones that are going to get us to a different place," Segway inventor Dean Kamen told 464 graduates at Bates College' 141st Commencement.

May 21, 2007
12:25 pm

With its centerpiece a giant painting that depicts Brooklyn after millennia of global warming, an exhibition exploring the concept of environmental sustainability opens on June 9 at the Bates College Museum of Art, 75 Russell St. "Green Horizons" will present prominent artists from Maine and the world in an adventurous attempt to provoke conversations around the questions: What is green? What is sustainable?

May 8, 2007
11:05 am

A symposium titled "A College for Coming Time: Diversity and the Changing Demographics of Higher Education" on May 10 takes its title from early writings of Bates founder Oren B. Cheney, who envisioned a new institution of learning to serve those who did not have easy access to higher education.

April 2, 2007
1:00 pm

Khoa Pham, a Bates College senior from Ho Chi Minh City, Vietnam, has received one of 50 prestigious research fellowships awarded by the Thomas J. Watson Fellowship Program.

March 27, 2007
1:59 pm

Scholars and human-rights advocates will join survivors of the 1994 genocide of the Tutsi in Rwanda to discuss its origins and outcomes on Friday and Saturday, March 30 and 31, at Bates College. Titled "Rwanda: From National Disintegration to National Reunification: The Legacy of the Genocide of the Tutsi in Rwanda," the conference is open to all free of charge. Sponsors of the event include the Andrew W. Mellon Foundation and the National Endowment for the Humanities.

February 15, 2007
10:55 am

Bates College Professor Jane Costlow, a specialist in Russian literature and culture who travels frequently to Russia, will speak Thursday, Feb. 15, at 161 Wood St., as part of "Spiritual Sojourners," a series sponsored by the Office of the Chaplain at Bates College.