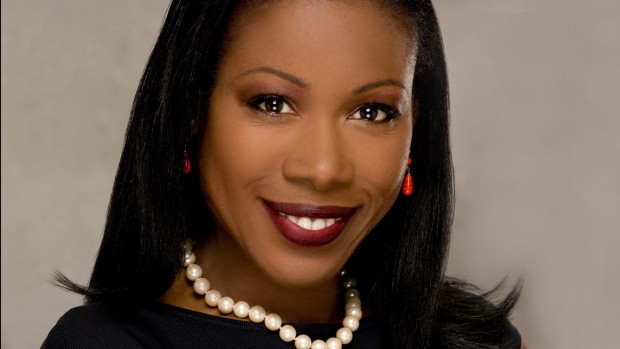 Bates will confer honorary degrees on leaders from the arts, business, journalism and technology during Commencement ceremonies May 25.
Published on
Description

---

November 5, 2002
3:50 pm

Richard Russo, the Camden author who won the 2002 Pulitzer Prize in fiction for his novel "Empire Falls," reads from his work at 8 p.m. Thursday, Nov. 14, in Chase Hall Lounge, 56 Campus Avenue. The public is invited to attend the event, part of the Writers Harvest, the annual literary benefit to fight hunger and poverty sponsored by the national hunger organization Share Our Strength (SOS). Donations will be accepted and proceeds will benefit the Maine Coalition for Food Security and the Good Shepherd Food Bank.

September 5, 2002
4:24 pm

On Sept. 4, former U.S. Surgeon General M. Joycelyn Elders opened the 148th academic year at Bates College with a challenge to the Class of 2006. In her second visit to Bates this year, Elders told a convocation gathering of about 1,000 students, staff and faculty that the students now starting here must summon the courage and the will to become transformational leaders for a new century fraught with pressing difficulties.

August 30, 2002
4:21 pm

Former U.S. Surgeon General M. Joycelyn Elders will officially open the 148th academic year at Bates College with the convocation address "Leadership and Responsibility in the 21st Century: What Will Your Role Be?" at 4:10 p.m. Wednesday, Sept. 4, on the college's main quadrangle. The rain site will be the Alumni Gymnasium.

July 29, 2002
8:11 am

Bates College and its community-development partner LA Excels have announced three summer community research fellowships. The fellowships are the second phase of a two-year, $80,000 award from The Consortium for the Advancement of Private Higher Education and the Council of Independent Colleges that gives students interdisciplinary opportunities to research issues important to the Lewiston-Auburn community.

June 4, 2002
8:47 am

Bates College has announced the creation of a new professorship in honor of Thomas Sowell, the economist, writer and commentator called America's "most valuable public intellectual" for his challenge to orthodox thought across the spectrum of society.

May 24, 2002
4:01 pm

A $1.7 million gift to endow the new Donald W. and Ann M. Harward Center for Community Partnerships was announced Friday in a dedication ceremony on the Bates College Quad.

May 23, 2002
9:53 am

Harris Wofford, chairman of America's Promise, will be the keynote speaker at the dedication of the Donald W. and Ann M. Harward Center for Community Partnerships at 1:30 p.m. Friday May 24 on the historic Bates College Quad in front of Coram Library. In the event of rain, the dedication ceremony will be moved to Merrill Gymnasium.

May 23, 2002
9:37 am

Bates College is one of a growing number of colleges and universities nationwide to benefit the environment and local non-profit organizations by selling possessions donated by departing students. Bates' second annual "Dump & Run" sale takes place from 9 a.m. to 4 p.m. Saturday, June 1, and from 10 a.m. to 2 p.m. Sunday, June 2, at the college's Underhill Arena, 145 Russell St.

May 14, 2002
2:09 pm

Nobel laureate Steven Weinberg, recognized internationally as one of the world's most profound thinkers and as a scientist who bridges the literacy gap for general audiences, will receive an honorary doctor of science degree and speak at the 136th commencement at Bates College.

May 3, 2002
3:28 pm

U.S. Navy Lt. Cmdr. J.J. Cummings and his wife, Sara Hagan Cummings, both Bates '89, were interviewed March 26 and 27, 2002, when Cummings' aircraft carrier, the USS Theodore Roosevelt, returned to Norfolk, Va., after an extended deployment off Afghanistan.