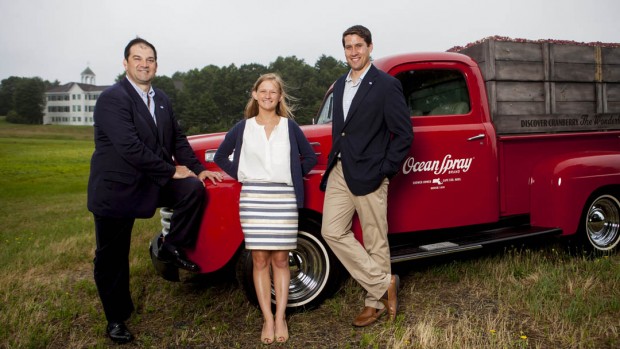 From Seattle, Wash., to New York City's Times Square, Bates students are participating in myriad off-campus experiences. The home front, of course, continues to percolate with scientific research, modern dance and extensive demolition…
Published on
Description

---

January 25, 2001
11:43 am

In a brief but broad-ranging interview with The Christian Science Monitor, Bates College President Donald W. Harward discusses the particular value of a liberal arts education and the linking of academic rigor with service to community.

January 19, 2001
9:25 am

The opening ceremony for the "Where's Rumford" photographic exhibit will be held at 4 p.m. Tuesday, Jan. 30, in the Edmund S. Muskie Archives and Special Collections Library, 70 Campus Ave. The exhibit is open to the public free of charge.

January 16, 2001
9:07 am

The 2000-01 Bates College Concert Series continues with the world-renowned Musicians from Marlboro. The touring extension of the famed Marlboro Music School and Festival in Vermont will perform at 8 p.m. Friday, Jan. 26, at the Olin Arts Center Concert Hall, 75 Russell St. The performance is part of the college's six-concert series of classical, jazz and world music that runs through March 29. Tickets are $12 for general admission and $8 for students or seniors, and can be reserved by calling 207-786-6252.

January 11, 2001
8:55 am

Bates College has received a $1.5-million gift from 1953 Bates graduate James L. Moody Jr., chair of the Board of Fellows at Bates and retired CEO and chairman of Hannaford Bros. Co., announced Donald W. Harward, president of Bates College.

January 8, 2001
8:48 am

Photographer and poet Marc Yves Regis I will lecture at the opening of his exhibit, "Mississippi & Haiti: Two Peoples' Struggle to Survive Social Injustices" at 7 p.m. Friday, Jan. 12, in the lower gallery of the Museum of Art at Bates College, Olin Arts Center, 75 Russell St.

November 17, 2000
2:02 pm

Bates College concludes its nine-part series "The Ecology and Politics of Maine Forests" with two final talks in November and December. Environmental planner Joshua Royte of the Nature Conservancy will discuss "St. John River: Conservation and Management" at 2:40 p.m. Tuesday, Nov. 28, in Edmund S. Muskie Archives at Bates College. Jennifer Melville of Trust for Public Land will discuss "Conservation Easements" at 2:40 p.m. Tuesday, Dec. 5, in Skelton Lounge, Chase Hall. The public is invited to attend these 80-minute talks free of charge.

November 14, 2000
1:56 pm

Jym St. Pierre from the environmental group RESTORE will speak on the proposed Maine Woods National Park and Preserve from 2:40 to 4 p.m. Thursday, Nov. 16, in Skelton Lounge, Chase Hall on the Bates College campus.

November 3, 2000
1:42 pm

William Shutkin, one of the nation's leading environmental lawyers and social entrepreneurs, will discuss "Avoiding a Planet of Weeds: Environmentalism and Development in the 21st Century." at 7:30 p.m. Wednesday, Nov. 8 in the Edmund S. Muskie Archives at Bates College.

October 24, 2000
2:39 pm

"Voting on the Future of Maine's Forest," a panel discussion on the statewide forestry referendum "An Act Regarding Forestry Practices," will be held at 7 p.m. Thursday, Nov. 2, the Edmund S. Muskie Archives at Bates College. The public is invited to attend this presentation sponsored by the Muskie Archives Speakers Series free of charge.

October 19, 2000
2:23 pm

Environmental activist and writer Julia Butterfly Hill, who spent two years living in an ancient California redwood tree to protect it from loggers, will speak at 7:30 p.m. Friday, Oct. 27, in the Bates College Chapel. The public is invited to attend free of charge.