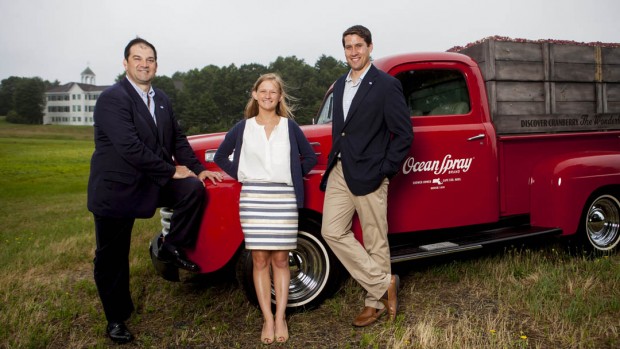 From Seattle, Wash., to New York City's Times Square, Bates students are participating in myriad off-campus experiences. The home front, of course, continues to percolate with scientific research, modern dance and extensive demolition…
Published on
Description

---

April 8, 2014
2:54 pm

Lisa Barry '77, a veteran of 35 years of international government relations work, has joined the Bates Board of Trustees.

March 31, 2014
1:44 pm

The 2014 "Senior Thesis Exhibition" and a display of posters from an influential period in Polish graphics arts open on April 4 at the Bates College Museum of Art.

March 31, 2014
1:09 pm

The Bates College Museum of Art showcases posters from Poland promoting cultural events from the 1960s to the 2000s.

March 31, 2014
12:58 pm

The exhibition underscores a special, student-focused relationship between the Museum of Art and the Department of Art and Visual Culture.

March 28, 2014
12:50 pm

Featuring brothers called "the best two-guitar team in existence," the Assad Family brings their "Brazilian Songbook" program to Bates on April 6.

March 27, 2014
2:08 pm

On his centennial today, what everyone should know about Edmund Muskie '36, our iconic U.S. statesman and environmental pioneer.

March 27, 2014
12:00 pm

Why not join a March Madness competition where you have a real rooting interest?

March 25, 2014
2:01 pm

Novelist Colson Whitehead reads from his work on March 27 in the Muskie Archives at Bates.

March 25, 2014
12:15 pm

The Gospelaires, a gospel ensemble comprising members of the Bates College and greater Lewiston-Auburn communities, host a concert on March 29 at the Gomes Chapel.

March 25, 2014
12:00 pm

At Bates, these ocean scientists learned to "be fearless" in their approach to research.