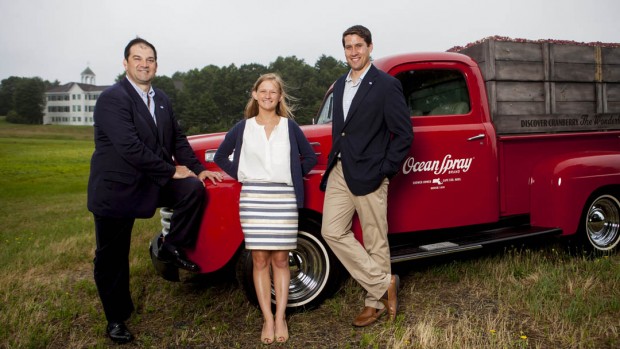 From Seattle, Wash., to New York City's Times Square, Bates students are participating in myriad off-campus experiences. The home front, of course, continues to percolate with scientific research, modern dance and extensive demolition…
Published on
Description

---

March 25, 2014
10:45 am

The "premier academic event of the year" is today. Stop by if you're in the area!

March 25, 2014
10:35 am

Showcasing student choreography and videodance work, the Bates College Dance Company performs March 28-31.

March 21, 2014
8:59 am

Eusden enters the film as an expert who links the experiential with the geological.

March 17, 2014
10:43 am

Directed by John Corrie, the Bates College Choir performs Haydn's "Lord Nelson Mass" and a piece by a Bates professor on March 21.

March 17, 2014
10:30 am

Ten Maine dancers including Bates faculty perform the world premiere of a piece by ALTERNATIVA on March 21 at SPACE Gallery in Portland.

March 14, 2014
10:23 am

The ad "Dad and Papa" highlights the "contemporary boundaries and privileging of certain gay identities," Engel writes.

March 13, 2014
2:58 pm

You hear the word "endowment" and you probably think "college." But there's more out there, says Walter Dillingham '82.

March 13, 2014
10:55 am

He got the idea after making a major contribution to the report "Climate Change 2013: The Physical Science Basis."

March 13, 2014
10:15 am

"Ninety-nine? I can't believe it," Glazer says. "It's as though it's thrust upon you all of a sudden."

March 7, 2014
2:29 pm

The Olin Arts Center Concert Hall offers a musical world tour March 13-16.