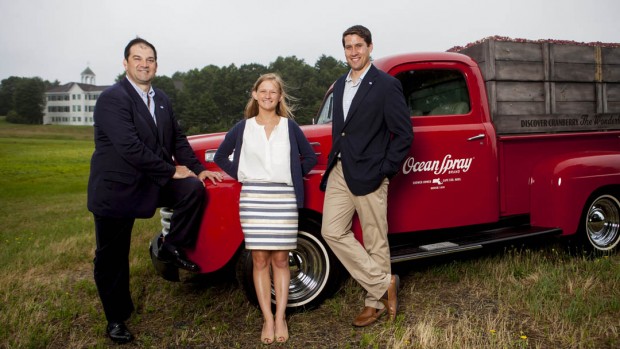 From Seattle, Wash., to New York City's Times Square, Bates students are participating in myriad off-campus experiences. The home front, of course, continues to percolate with scientific research, modern dance and extensive demolition…
Published on
Description

---

March 1, 2008
3:26 pm

MicroVest's Gil Crawford '80 takes the lead as private investors surge into the microfinance world

March 1, 2008
2:13 pm

Spelman and Morehouse colleges offer something that Bates can't — and that's just the point

January 23, 2008
3:37 pm

Bates College has been awarded $1 million to enhance the integration of scholarship and research into the lives of the college's 180 faculty members. The grant from The Andrew W. Mellon Foundation of New York City will be used to support year-long sabbaticals. Given the intense focus on teaching and collegial service at Bates, these leaves for research are essential to the scholarly vitality of the faculty.

October 31, 2007
10:59 am

Bates College has been awarded a three-year, $450,000 grant for faculty development from The Andrew W. Mellon Foundation of New York, N.Y. The Mellon Faculty Innovation Fund will support Bates faculty in three areas. Two of these are new, interconnected program areas related to important initiatives at Bates: the implementation of the college's new General Education curriculum, and the infusion of diversity into the overall academic program. The third area is continuing support for faculty scholarship and research.

July 18, 2007
9:58 am

As Bates College prepares to begin its first academic year with a new set of core educational requirements, a foundation in Falmouth has awarded the college more than $250,000 to support the requirements' focus on writing skills.

March 27, 2007
1:23 pm

Students of a Bates politics class promise an intense 90 minutes as they conduct "Hearings on U.S. Foreign Policy in the Middle East," a mock Senate hearing Friday, March 30, in Room G52, Pettengill Hall, during the Mount David Summit.

September 15, 2006
4:00 pm

In the 2005-06 academic season, at least six Bates students and alumni have received prestigious graduate fellowships. Most worked with the Bates Graduate Fellowship and Watson Committees to prepare their applications.

July 24, 2006
12:00 am

In June, four Bates students and assistant professor of psychology Roxanne Prichard traveled to Salt Lake City for the 20th anniversary SLEEP meeting, sponsored by the Associated Professional Sleep Societies.

May 23, 2006
12:00 am

The past retains its power to surprise today's students, as Alison Vander Zanden '06 learned during the winter. In a research project for the course "Sociology of Gender," taught by professor Emily Kane, Vander Zanden was the latest student to delve into the regulatory "Bates Blue Books" and advice booklets that prescribed the limits of student life at the college.

March 31, 2006
12:00 am

Hundreds of Bates people and members of the local community flooded Pettengill Hall as the College mounted its fifth annual Mount David Summit on March 24. An eagerly anticipated presentation of student scholarship, service-learning and creative work, the summit unfurls a panorama of the rich life of the student mind at Bates.