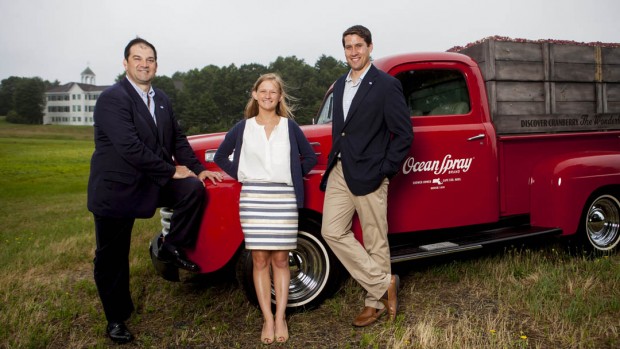 From Seattle, Wash., to New York City's Times Square, Bates students are participating in myriad off-campus experiences. The home front, of course, continues to percolate with scientific research, modern dance and extensive demolition…
Published on
Description

---

July 23, 2013
3:00 pm

James Meyo '14 and Jenny Chen '16 are the first U.S. undergraduates to employ an innovative research technique currently used in only three labs in the world.

July 10, 2013
1:36 pm

Research by David George, lecturer in Spanish, figured prominently in Continental news reports about a seminar in Spain dedicated to…

June 6, 2013
2:00 pm

Opportunities to see artworks "outside the glass" are among the benefits of internships at the Bates College Museum of Art.

May 22, 2013
3:32 pm

Under the headline "Negative Emotions are Key to Well-Being," Scientific American writer Tori Rodriguez cites research by Jonathan Adler '00…

May 21, 2013
3:04 pm

Known as a top producer of students receiving Fulbright U.S. Student Grants, Bates will graduate 10 such students — a record number for the college.

May 13, 2013
12:00 pm

A leading scholar and globally engaged expert, Auer is also a dynamic and effective academic leader, said Bates President Clayton Spencer.

April 9, 2013
5:21 pm

Douglas Hodgkin offers insight into how voters treat lawmakers who vote against their gun views.

April 8, 2013
10:52 am

At Mount David Summit, students shared their strategies for writing successful graduate fellowship proposals.

March 14, 2013
2:37 pm

For anthropologist Loring Danforth, helping students navigate their own cultural collisions is "important and interesting."

February 27, 2013
2:00 pm

"Breaking" at the world debate tournament is more impressive the more you learn about it.