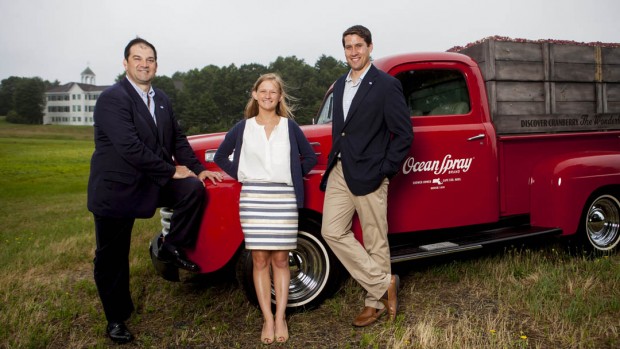 From Seattle, Wash., to New York City's Times Square, Bates students are participating in myriad off-campus experiences. The home front, of course, continues to percolate with scientific research, modern dance and extensive demolition…
Published on
Description

---

February 13, 2004
11:41 am

Doris Pilkington, author of "Follow the Rabbit-Proof Fence" (University of Queensland Press, 1997), will give a talk coupled with the screening of the acclaimed 2002 film "The Rabbit-Proof Fence" at 5 p.m. Friday, Feb. 13, in the Benjamin Mays Center, corner Bardwell and Russell streets. The public is invited to attend the film and lecture, sponsored by the Bates College Multicultural Center, free of charge. For more information, call 207-786-8376.

October 22, 2003
4:10 pm

Argentinean filmmaker Leandro Katz shows his film "El Día Que Me Quieras" (The Day You'll Love Me), a deconstruction of the infamous photographs taken of the slain revolutionary Ché Guevara, at 7 p.m. Friday, Oct. 24, in Room 105 of the Olin Arts Center, Bates College. A discussion with Katz follows the film and the public is invited to attend free of charge.

October 22, 2003
4:01 pm

Classical pianist Jon Nakamatsu, gold medalist in the 10th Van Cliburn International Piano Competition, will perform Edvard Grieg's Piano Concerto with the Bates College Orchestra at 8 p.m. Friday, Nov. 7, in the Olin Arts Center Concert Hall, 75 Russell St.

October 22, 2003
3:25 pm

Friday, Oct. 24, is a red-letter night at Bates College for film fans, thanks to visits by two respected directors. The public is invited to attend both events free of charge.

October 21, 2003
4:20 pm

The Karelian folk band Sattuma, on tour from the province of Russia that borders Finland, comes to Bates College to perform at 7 p.m. Saturday, Nov. 1, in the Olin Arts Center Concert Hall, 75 Russell St.

October 16, 2003
8:58 am

István Szabó, Academy Award-winning director of the 1981 film "Mephisto," comes to Bates College to give a lecture titled "Close-up: The Art of Film" at 8 p.m. Friday, Oct. 24, in the Keck Classroom (G52), Pettengill Hall, Andrews Road.

September 23, 2003
9:23 am

In a symposium Friday and Saturday, Oct. 10-11, faculty and guests from as far away as Germany will use music, drama and scholarly presentations to mark the 100th anniversary of a milestone in African American thought.

February 28, 2003
3:07 pm

Yale University art historian Robert Farris Thompson, a renowned expert in the relationships between the arts and performance of Africa, America and the Caribbean, will offer a lecture titled "Congo Carolina, Congo New Orleans: Adventures in Afro Atlantic Art History."

February 20, 2003
12:00 pm

Well-known Maine politicians, officials from the public and private sectors, and local Somali residents will join educators and students at Bates College in March for the conference "Toward Harmony: A New Diversity in Lewiston-Auburn."

January 8, 2003
3:07 pm

Award-winning filmmaker Joanne Grant, a writer and veteran civil rights activist of the Student Nonviolent Coordinating Committee, is the keynote speaker for the Martin Luther King Jr. Day observances.