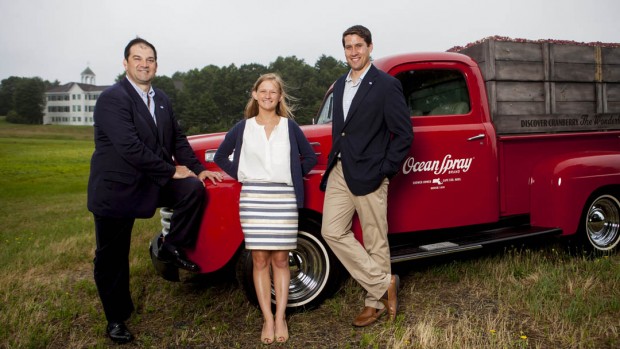 From Seattle, Wash., to New York City's Times Square, Bates students are participating in myriad off-campus experiences. The home front, of course, continues to percolate with scientific research, modern dance and extensive demolition…
Published on
Description

---

March 5, 1999
9:35 am

The Gambian National Musical and Dance Troupe, featuring traditional dance, songs, instruments and culture of the West African nation, will perform at 7 p.m. March 19, in the Bates College Chapel. The public is invited to attend, and admission is free.

March 5, 1999
9:27 am

Please note that the March at Bates calendar incorrectly lists the times for using a 37-foot meditation labyrinth at Bates College Wednesday, March 10 and Wednesday March 17 in the Clifton Daggett Gray Athletic Building. The labyrinth, a floor canvas used as a spiritual tool for walking, meditation and prayer, will be open to the public on those two days between noon and 4 p.m.

March 4, 1999
4:08 pm

The Bates College Modern Dance Company, founded and directed by Marcy Plavin, lecturer in dance, will celebrate its 30-year anniversary with a concert performance, titled Slightly Hysterical (So, You Think This Has Been Easy?) at at 8 p.m. Saturday, March 20, in Schaeffer Theater, 305 College St. Admission is free, but no reservations are accepted. Seating is on a first-come, first-served basis.

February 25, 1999
11:25 am

The Bates College International Club will celebrate the college's annual International Weekend with a program of fairs and concerts March 6 and March 7.

February 25, 1999
10:36 am

Elyse Goldstein, rabbi, author and executive director of Kolel: A Center for Liberal Jewish Learning, Thornhill, Ontario, will discuss her book Re-visions: Seeing Torah Through A Feminist Lens from 4:30 to 6 p.m. March 11 in Skelton Lounge, Chase Hall, 56 Campus Ave. The public is invited to attend the Spiritual Journeys lecture at Bates without charge. Call 207-786 8272 for more information.

February 10, 1999
4:23 pm

For the first time in the history of Bates College debating, a pair of Bates debaters advanced to the elimination rounds at the 19th World Universities Debate Championships, held recently at Ateneo de Manila University in the Philippines.

February 10, 1999
4:13 pm

Best of the Fest, a two-hour highlight film from the 23rd Annual Banff Festival of Mountain Films in Banff, Alberta, Canada, will be shown at 7 p.m. Feb. 23 in the Benjamin Mays Center.

February 5, 1999
3:56 pm

The Maine Chamber Ensemble and the Androscoggin Chorale will perform an unstaged concert of Mozart's comic opera "Cosí fan tutte" ("They all do it!") at 8 p.m. Saturday, Feb. 20, in the Olin Arts Center Concert Hall, 75 Russell St. Advance tickets are $15 for general admission, $14 for seniors and $7.50 for students. Children under 12 will be admitted free of charge. At the door, tickets are $17.50 for general admission and seniors and $8.50 for students. Call 207-782-1403 to purchase tickets.

January 27, 1999
12:27 pm

Attorney, art critic, essayist and children's book author Philip Isaacson will discuss Writing about Architecture at Bates College Feb. 7 at 3 p.m. in the Special Collections Room of Ladd Library. The public is invited to attend the Readings with Bates Authors presentation free of charge.

January 21, 1999
11:43 am

The St. Cecilia Piano Trio will perform at 7:30 p.m. Sunday Feb. 7, in the Olin Arts Center Concert Hall, 75 Russell St. The public is invited to attend free of charge.