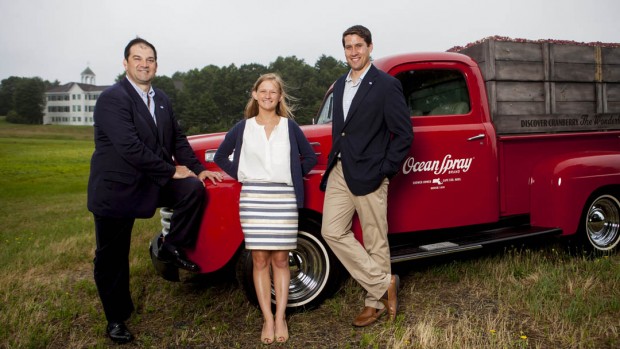 From Seattle, Wash., to New York City's Times Square, Bates students are participating in myriad off-campus experiences. The home front, of course, continues to percolate with scientific research, modern dance and extensive demolition…
Published on
Description

---

August 18, 2014
3:26 pm

Pianists Frank Glazer and George Lopez join the DaPonte String Quartet for a two-concert festival marking the 100th anniversary of World War I.

August 4, 2014
1:16 pm

The 2014 Bates Dance Festival draws to a close with five performances, including two "Different Voices" concerts that showcase a grand diversity of styles and perspectives from young international choreographers.

July 25, 2014
2:31 pm

Coming up at the Bates Dance Festival are the popular Musicians' Concert and a pair of performances exploring changing times in South Africa and China.

July 21, 2014
12:37 pm

David Dorfman Dance examines the 1990s underground music scene in "Come, and Back Again" in Bates Dance Festival performances on July 25-26.

July 14, 2014
3:33 pm

The Bates Dance Festival presents the acclaimed Camille A. Brown & Dancers with a work exploring images of
African American performers.

July 2, 2014
3:05 pm

Prometheus Dance, Boston's top dance company, opens the 2014 Bates Dance Festival with "Heart of the Matter" on July 11 and 12.

June 16, 2014
3:42 pm

Concerts on the Quad 2014 presents music ranging from fingerstyle guitar to folk-rock.

June 16, 2014
3:07 pm

Country guitarist-singer Jonathan Brown opens Bates College's Concerts on the Quad series on July 17.

June 16, 2014
3:00 pm

The soulfully eclectic Holmes Brothers perform a Bates Concert on the Quad on July 31.

June 16, 2014
1:50 pm

One-of-a-kind songwriter Lady Lamb the Beekeeper performs a Concert on the Quad on Aug. 14.