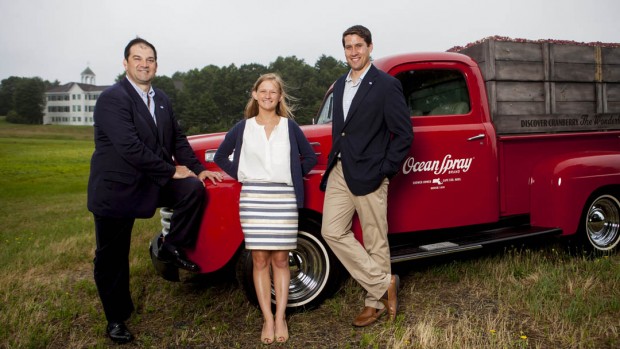 From Seattle, Wash., to New York City's Times Square, Bates students are participating in myriad off-campus experiences. The home front, of course, continues to percolate with scientific research, modern dance and extensive demolition…
Published on
Description

---

October 1, 2012
1:14 pm

Six musicians representing the Chamber Music Society of Lincoln Center play Bruch, Brahms and Dohnányi at Bates Oct. 6.

October 1, 2012
12:48 pm

Bates College dancers offer noontime performances of diverse repertoire, including the return of the masterwork "Tensile Involvement," during Parents & Family Weekend, Oct. 6-7.

September 26, 2012
10:49 am

The Global Lens 2012 film series continues in weekly screenings at 7:30 p.m. most Mondays

September 7, 2012
1:59 pm

The Global Lens 2012 film series returns to Bates in weekly screenings starting Sept. 17.

August 29, 2012
8:58 am

The Bates College Museum of Art presents lectures, star-viewing parties and other public programs throughout the autumn in conjunction with the remarkable exhibition "Starstruck: The Fine Art of Astrophotography."

August 8, 2012
10:11 am

The annual "Festival Finale" and three other performances conclude the 30th anniversary season of the Bates Dance Festival.

July 30, 2012
1:00 pm

Keigwin + Company, Musicians' Concert, 30th-anniversary gala highlight a big week for the Bates Dance Festival.

July 24, 2012
4:00 pm

Kate Weare and her company present their striking new "Garden," which explores the depths of human relationships, July 27-28 at the Bates Dance Festival.

July 17, 2012
2:22 pm

On July 13, Chicago's Zolla/Lieberman Gallery opened exhibitions by Bates Museum of Art Director Dan Mills and two other artists.

July 16, 2012
3:08 pm

Kyle Abraham, labeled one of Dance Magazine's 25 choreographers to watch in 2009, brings his company Abraham.in.Motion to the Bates Dance Festival.