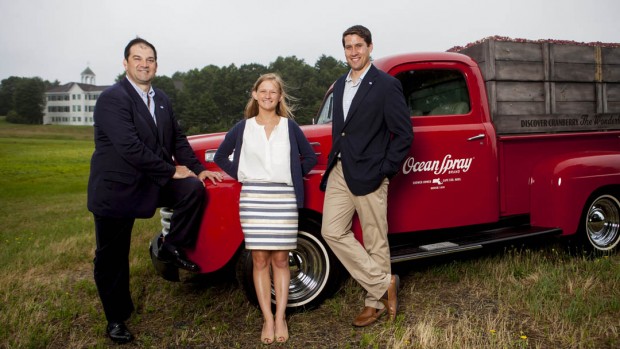 From Seattle, Wash., to New York City's Times Square, Bates students are participating in myriad off-campus experiences. The home front, of course, continues to percolate with scientific research, modern dance and extensive demolition…
Published on
Description

---

August 26, 1997
2:32 pm

Close to 100 lectures, concerts, theater performances and art exhibits, all open to the public, are planned for the 1997-98 academic year at Bates College.

August 21, 1997
11:58 am

The blues quartet Sweet Daddy Cool Breeze will perform at 8 p.m. Sept. 6 in the Olin Arts Center Concert Hall, 75 Russell St. Admission at the door is $10 and $5 for students and seniors. Reservations may be made by calling 207-786-6135.

August 8, 1997
2:00 pm

The Bates College Museum of Art celebrates its season- opening exhibition, "Numinous Flesh, paintings by Alex Grey," with a lecture by and a reception for the artist at 7 p.m. Sept. 5. The lecture will be in Room 104 of the Olin Arts Center, and the reception will be in the museum. The public is invited and admission is free.

August 1, 1997
11:20 am

The Bates Dance Festival presents Young Choreographers/New Works at 8 p.m. Thursday, Aug. 14 and Friday, Aug. 15, in Schaeffer Theatre. Admission is $6.

July 30, 1997
10:22 am

The Bates College Dance Festival, in sponsorship with the City of Lewiston Recreation Department, is conducting a three-week "Youth Arts Program" from July 28 through Aug. 16 at the Lewiston Memorial Armory on Central Avenue. Sixty-one Lewiston children, ages six to 17, are involved with music and dance classes Mondays through Fridays from 9 a.m. to noon.

July 30, 1997
10:18 am

The Casco Bay Tummlers will present an evening of klezmer music on Thursday as part of the Bates College Midsummer Lakeside Concert Series. The concert begins at 6 p.m. and will be held on the open-air terrace overlooking Lake Andrews. The public is invited to attend free of charge. In case of rain, the concert will be held in the Olin Arts Center Concert Hall.

July 30, 1997
10:03 am

An outdoor dance performance featuring professional dancers and local participants of all ages will be held at a Falmouth sanctuary on Aug. 13 and Aug. 16. The Bates Dance Festival and Maine Audubon Society are co-sponsoring two performances of a newly commissioned site specific work, "A Curious Invasion," inspired by the landscape of Gilsland Farm and created by internationally renowned environmental/outdoor artists Sara Pearson/Patrik Widrig & Company.

July 26, 1997
9:45 am

Paula Josa-Jones Performance Works will perform in concert at the Bates Dance Festival, Northern New England's leading contemporary dance presenting and training program, at 8 p.m. July 29, in Schaeffer Theatre, 305 College St.

July 25, 1997
9:23 am

As the highlight of the Bates Dance Festival 1997 season, an international ensemble of dancers will perform "HOT FEET: An Evening of Percussive Dance from Around the World" at 8 p.m. Aug. 8, at the Lewiston Middle School, located on Central Avenue.

July 22, 1997
9:16 am

The Bates Dance Festival presents East Meets West at 8 p.m. Aug. 5, in the Olin Arts Center Concert Hall, 75 Russell St. Admission is $5.