Archives for "Commencement"
---
Tuesday
May 26, 2015 4:10 pm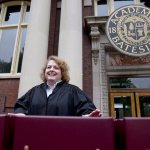 Here's a sampling of the hundreds of actions, both tiny and Historic Quad-sized, that add up to a thrilling Bates College Commencement.
Sunday
May 25, 2014 4:00 pm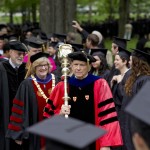 If you were born in the U.S. before 1965, author Isabel Wilkerson told the Class of 2014 at Commencement, you were not born into a democracy.
Thursday
May 30, 2013 3:30 pm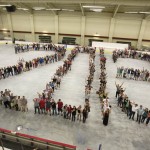 News outlets in Maine and a number of other states presented coverage of this year's event.
Wednesday
May 29, 2013 12:49 pm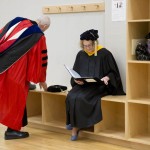 Multimedia coverage of Commencement Weekend 2013, including complete video of the graduation ceremony.
Sunday
May 26, 2013 2:35 pm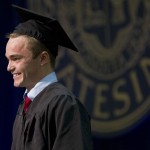 "I have this very special opportunity to speak before you today and deliver my love letter to you, Bates College," said Thomas Holmberg.
Sunday
May 26, 2013 1:00 pm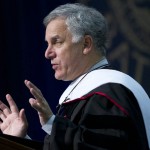 The graduates' level of community engagement and real world applied learning, said Gary Hirshberg, "will be as critical a contributor to your futures as any academic achievement."
Sunday
May 26, 2013 11:00 am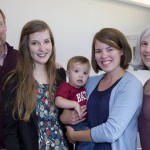 Following in their parents' footprints may have led them to Bates, but children of alumni blaze their own trails on campus — and their families couldn't be more proud.
Friday
May 24, 2013 10:17 am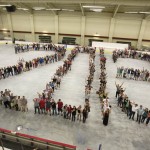 For those who like statistics, here's how this year's graduates stack up.
Tuesday
April 23, 2013 3:00 pm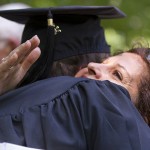 The honorary degree candidates "show us how the values that define the Bates experience can shape, and take shape in, the world," said President Spencer.
Sunday
May 27, 2012 12:42 pm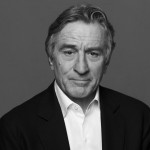 Thank you Michael [Chu '80, trustee citation presenter]. I'm sure you're thinking: Wouldn't it have been cool if Michael Chu…